Bloomberg lets architecture guide new set design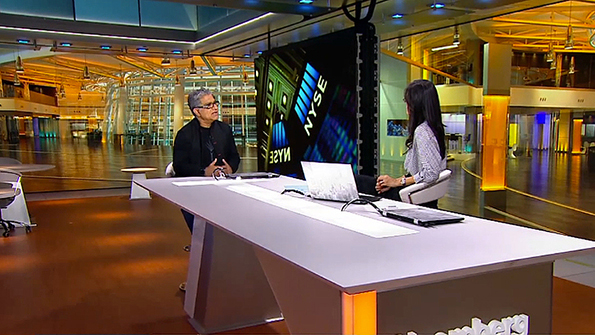 Bloomberg's broadcast operations are settling into a new studio that lets the company's massive New York City headquarters serve as a prominent element of the set — albeit in a virtual way.
Bloomberg is based out of a 1.4 million square foot skyscraper at 731 Lexington Avenue, which was opened in 2004.
The building is notable for its open-ended glass atrium, known as the Link, which overlooks a public plaza. The curved banks of windows that overlook the courtyard serve as the anchor for the design from Roger Goodman and George Allison.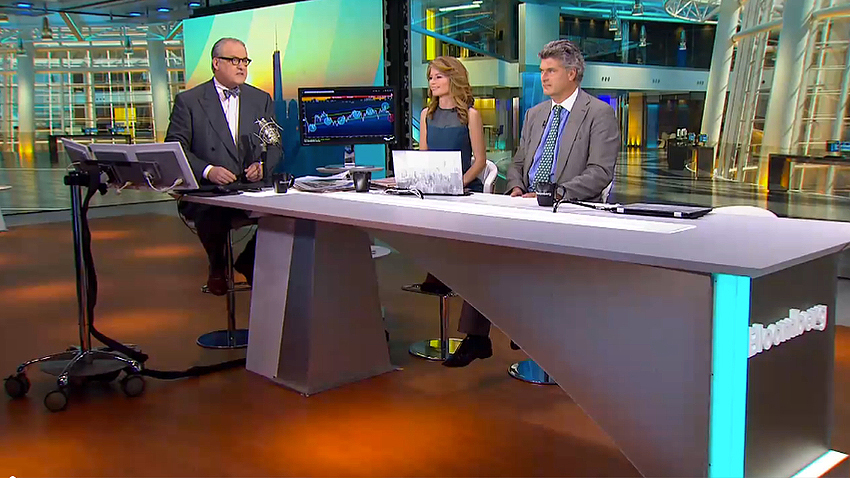 Inside the set, sleek, modern desks, pods and tables are made from smooth off-white surfaces and feature integrated color changing elements.
The studio is equipped with large seamless video walls from Leyard, which not only can be used to showcase topical graphics, but also serve as another way for the network to incorporate the architectural look and feel of the building into its on air look.
Through the use of virtual set extensions form Lightwell, Bloomberg uses the video walls to play a visual trick and make the studio look infinitely larger than it actually is, further showcasing the impressive architecture of the building.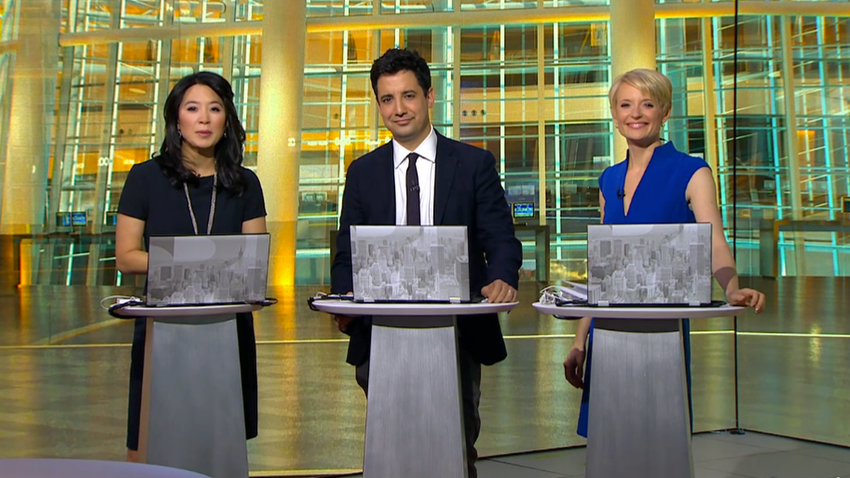 The backdrops change color, based on show, matching the new graphics package.
The network's new morning offering, "Bloomberg Go" originates entirely from in front of video walls in the studio originally constructed for "With All Due Respect" — with imagery of the interior of the Link feed behind the anchors.