Trevor Noah ascends to 'Daily Show' desk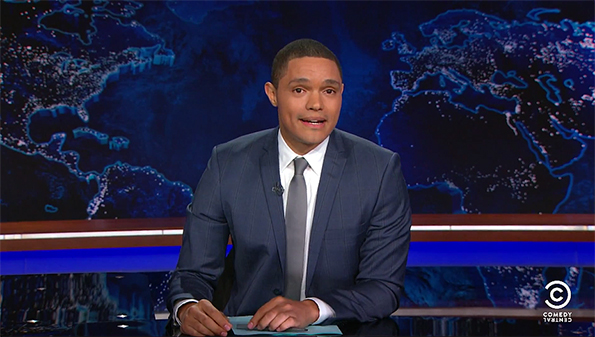 Comedy Central's "The Daily Show" returned for the season with its new host Trevor Noah and a new look.
Noah's incarnation of "The Daily Show" features a set design that fits him like a glove, building on Stewart's look and adding just enough new to set it apart.
The design, from Jack Morton PDG, includes a large map background camera center, similar to the real nightly newscasts, flanked by monitor arrays and an RP screen. A skyline cyclorama provides a window into New York City in the background, with a faux balcony element above the map.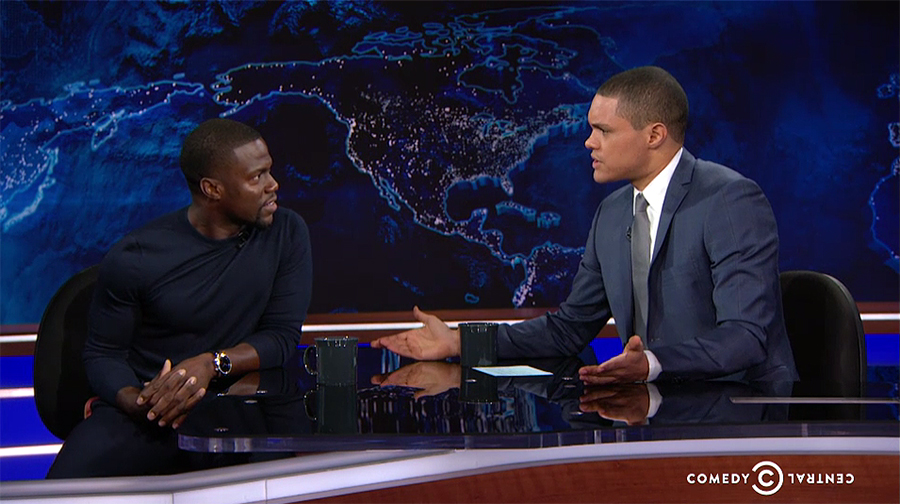 The sets desk is fronted by a circle graphic and curved LED display, with inlaid backlit elements. Above the desk hangs a half-circle header with an illuminated world map.
Also on NewscastStudio
We'll have more coverage of the set design later this week as we talk with designer Larry Hartman of Jack Morton PDG.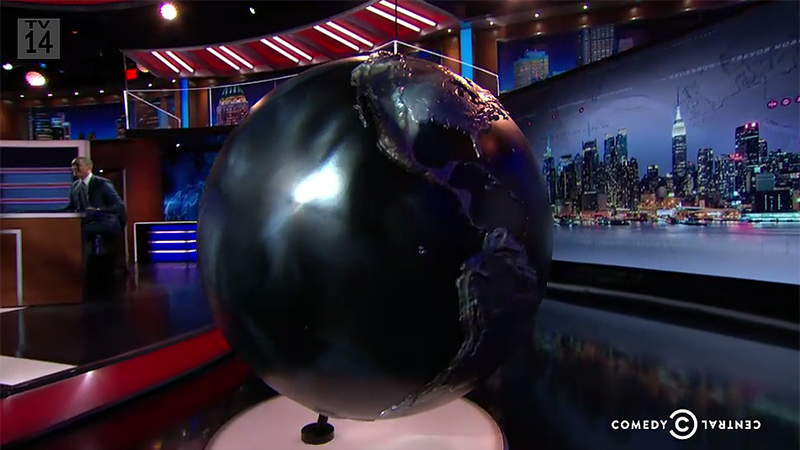 Graphically, the show did alter its color scheme, opting for a lighter look that's a little less over-the-top than the previous design. Troika designed the package, which it dubs "information crazyload."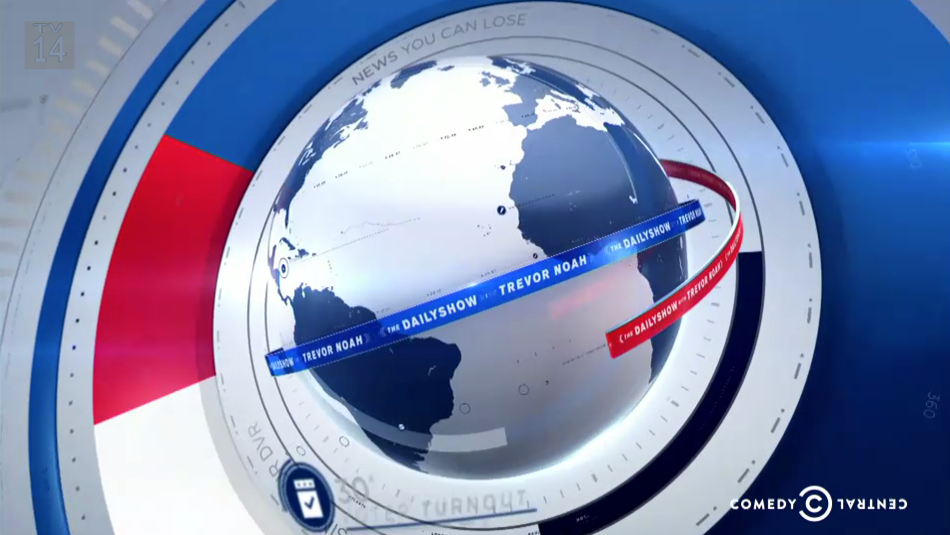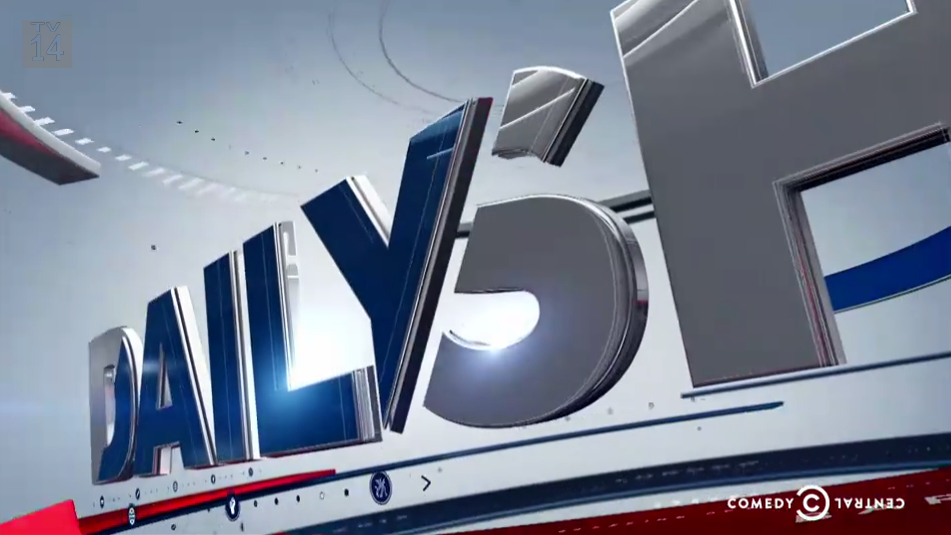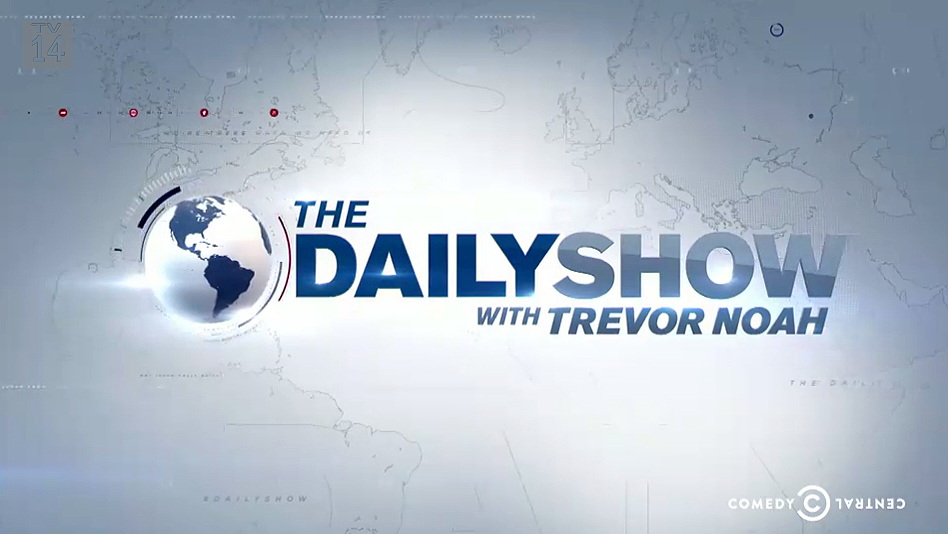 The opening sequence begins with the date, as expected, and follows ribbons as they revolve around the globe, which happens to start on Africa… Noah's home continent.
The ribbons then overtake the globe, revealing a glossy "Daily Show" logo and the show begins.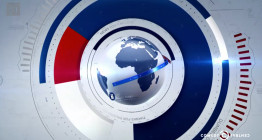 Motion Graphics
The Daily Show
View a gallery of this project…