'GMA' goes pink for breast cancer awareness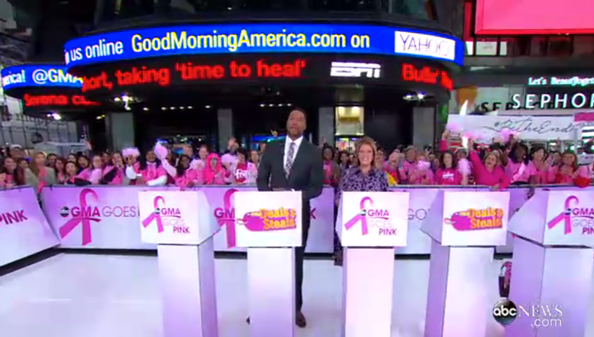 To mark the start of Breast Cancer Awareness month, ABC News' "Good Morning America" turned Times Square pink.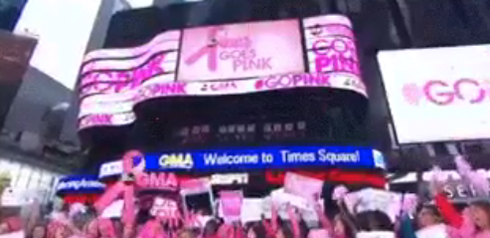 The show, which broadcasts from studios in Times Square, turned its outdoor video ribbons pink for the occasion, along with many of the other nearby digital signage on other buildings.
For "GMA," breast cancer has a close connection to the team — anchor Robin Roberts battled the disease in 2007, undergoing chemotherapy and radiation treatment. She would also receive a bone marrow transplant to treat an unrelated blood disorder in 2012. In addition, news anchor Amy Robach was diagnosed with breast cancer in 2012 following an on-air mammogram.