Lester Holt shows silly side by inhaling chemical to alter voice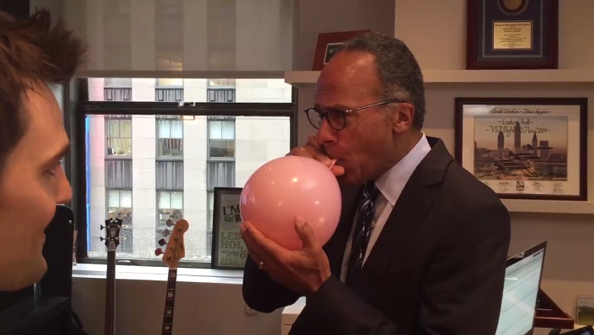 Though we're not exactly sure why, Lester Holt and some NBC News staffers thought it would be fun to find out what Holt sounds like when he inhales sulfur hexafluoride.
Sulfur hexafluoride, when inhaled, has an effect similar to what sucking in helium does — but in the opposite direction, making your voice seem deeper (with a sort of Darth Vader ring to it).
Holt, who anchors "NBC Nightly News," took two hits from a balloon the staffers brought him and was quite impressed with the results. And, of course, the whole thing was caught on camera and posted to Facebook.
Let's just hope the sulfur hexafluoride doesn't go to his head and cause him to start "misremembering" things…
[field name=iframe]