MSNBC adds Joaquin 'ticker'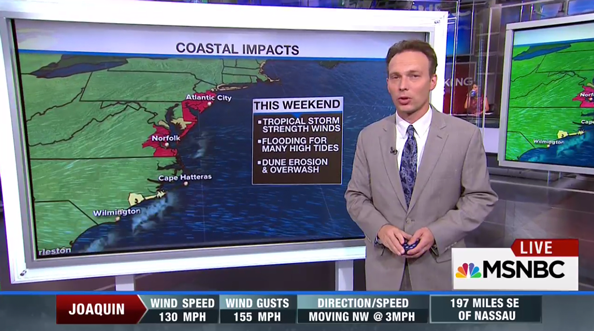 MSNBC has been tracking Hurricane Joaquin as part of its rolling coverage this afternoon — and added a ticker of sorts showing the latest data of the storm.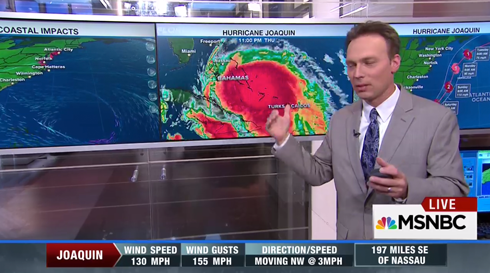 The ticker appears in lieu of the network's normal ticker during its weather segments and gives the current wind and guest speeds, hurricane direction and speed and current position.
Meteorologist Bill Karins gives updates from in front of the studio's row of flat panels and movable display unit, using each screen as a separate map, just as he does during "Morning Joe" and other MSNBC programming.