Seattle CBS unveils contemporary makeover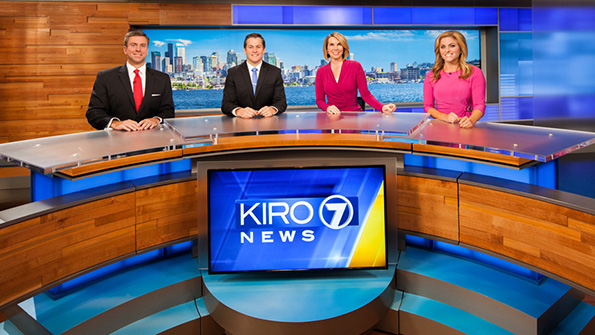 Cox Media Group's KIRO-TV unveiled its long-awaiting rebrand over the weekend.
"These updates greatly improve how we present important news and information to the people of Western Washington," said Jay O'Connor, KIRO-TV VP and GM. "We've contemporized our look and added video technology on the news set to significantly enhance our storytelling capability."
The updates include a set design from Devlin Design Group, motion graphics package from Hothaus Creative and news music package from Stephen Arnold Music.
"We serve a wonderfully diverse and technologically advanced metropolitan area. Our platforms now better reflect our 24/7 commitment to the community we serve," said O'Connor.
Set Design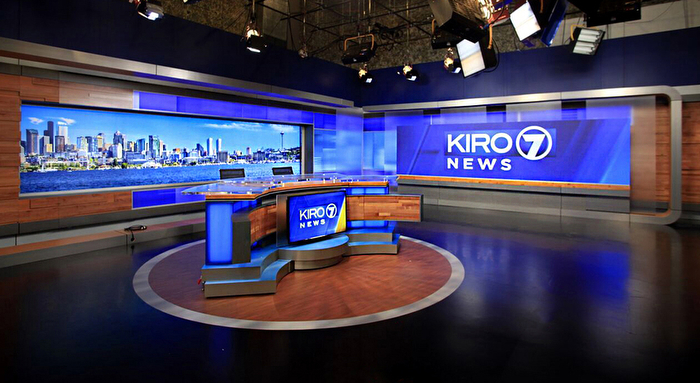 Mixing bold colors and rich wood tones, the set design balances contemporary style with functionality for KIRO-TV.
The curved anchor desk includes backlit boxes with a wood arc, fronted by a monitor with station branding. Behind the desk is a scenic picture of Seattle's skyline which transforms from day to night.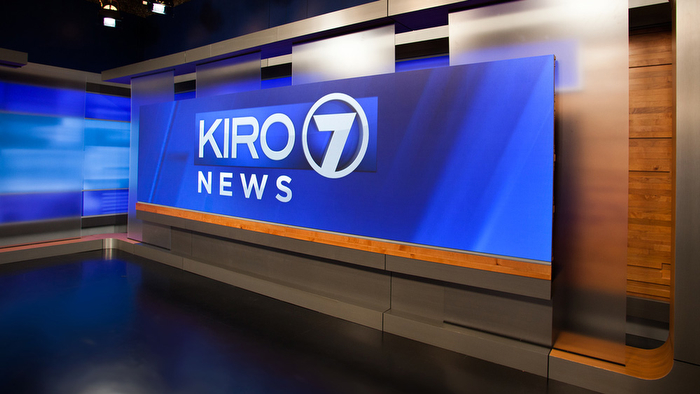 On the right, a 5′ x 22′ seamless LED panel wall provides a flexible standup area to showcase stories.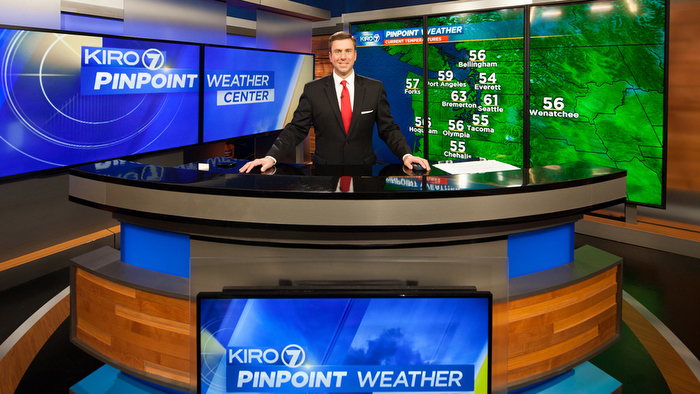 The KIRO-TV 7 PinPoint Weather Center, which features six 90″ monitors for severe weather coverage, includes a smaller desk and plenty of workspace for weather coverage.
Behind the venues, textural wood panels mix with RGB LED backlit walls that change color based on shows.
"We understood the potential right from our first brainstorm session," said Susan Connor, creative services director at KIRO-TV. "We explained we wanted a set that was contemporary, and it had to be warm and inviting. Team DDG listened"
Motion Graphics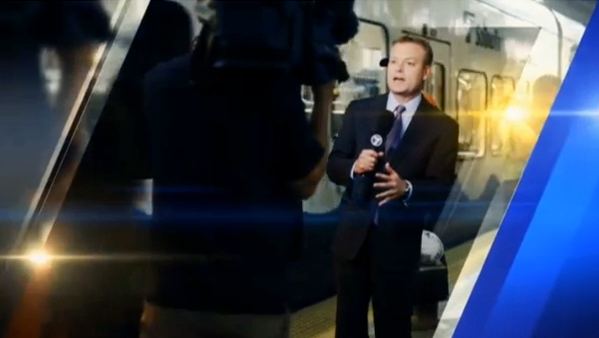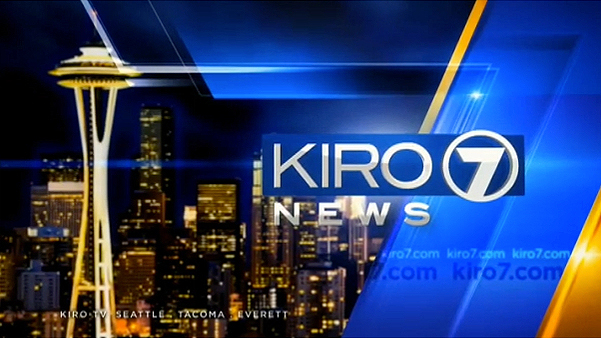 Using blues and golds, the motion graphics package from Hothaus Creative builds of the stations "7."
Multiple layers of glossy sevens are compiled to create the open, which features stylized footage of reporters and news equipment (such as the KIRO-TV helicopter).
Throughout the package, the angle of the seven is used as a reoccurring element.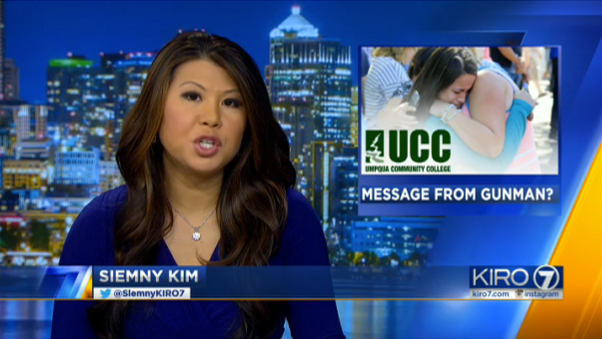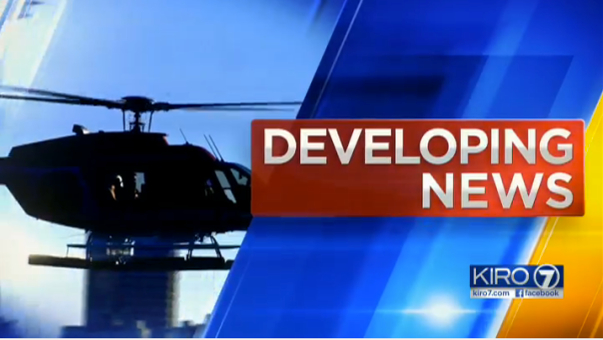 The station also debuted a new logo with the package.


News Music
Musically, KIRO-TV is using a new package from Stephen Arnold Music. The yet-to-be-named package, also in use at WSB-TV, features a driving orchestral beat.
NewscastStudio will have more coverage on the news music package later this week, as SAM begins a contest to name it. Stay tuned.
"From the very start of the process it was critical that all of the new elements reflected the KIRO-TV 7 brand in a cohesive way," said Connor. "We were very thoughtful when working with our vendors to ensure that they understood our vision and our desire to improve the viewer experience. We're very proud of how it all came together."
The overall changes were directed based on market research and feedback from viewers.
The latest in design, production and engineering
Subscribe to NewscastStudio for the latest delivered straight to your inbox.