Tampa Fox to debut new set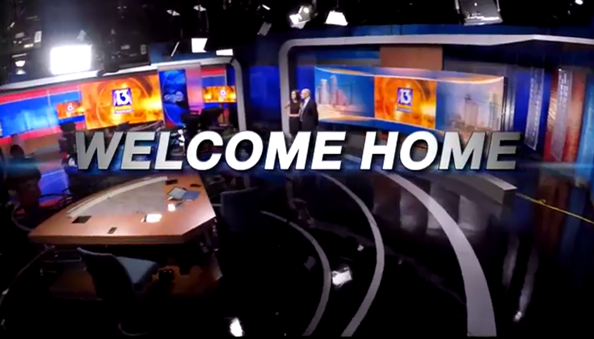 WTVT-TV, the Fox O&O in Tampa, Fla. will debut a new set from Devlin Design Group.
The station, which had the newsroom version of the standard-issue Fox O&O-style set for years, has retained the opening to the newsroom but the studio now features a wraparound set that's stocked with video walls and monitors, color changing panels and frosted plexi.
Perhaps the most prominent feature of the new set are the large, silvery-gray rectangular frames with rounded corners. The set's frames and walls surround a central standing anchor desk placed on a shiny black floor with curved silver accents.
The versatility of the video walls allow various areas of the set to be utilized for a variety of uses, including weather, special reports and standups — plus the standard anchor shots.
Take a look at the timelapse of the set demolition and construction as well as promotional shots of the new set here:
[field name=iframe]
H/T Matth3w Wh33l3r via Twitter