Fresno ABC refreshes set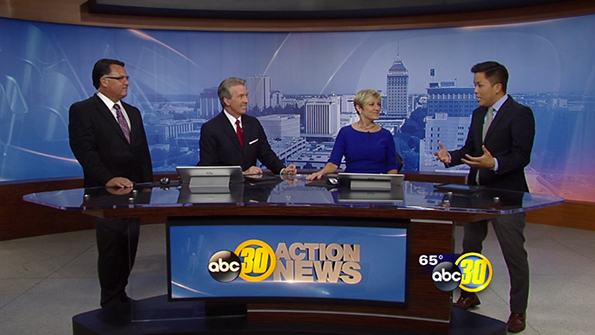 KFSN-TV, the ABC owned-and-operated station in Fresno, debuted a refreshed set in early October.
The station worked with Broadcast Design International to update the set as they also designed the original, which debuted in 2011.
The main anchor desk was replaced with a curved contemporary desk, featuring a rich wood tone and branded graphic. The new desk, which is more open than the previous, allows for standing and sitting by talent.
New graphics have been added throughout the background, featuring Fresno's skyline and the stations logo in glossy 3D.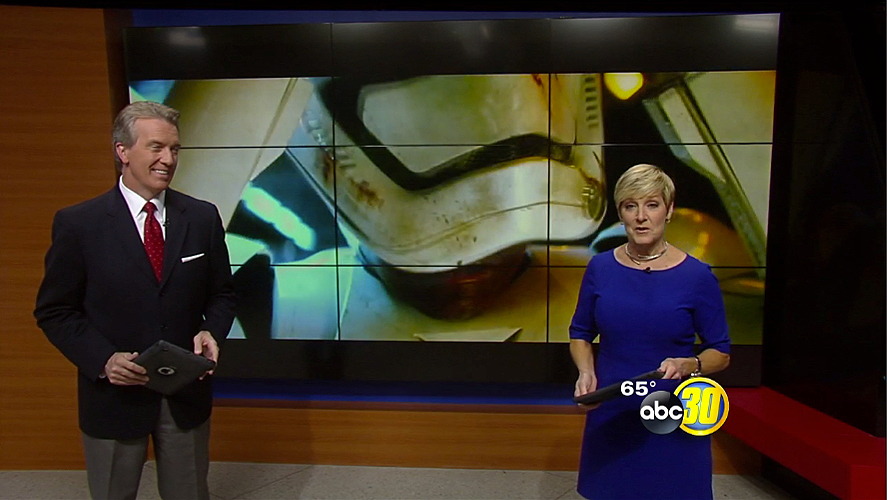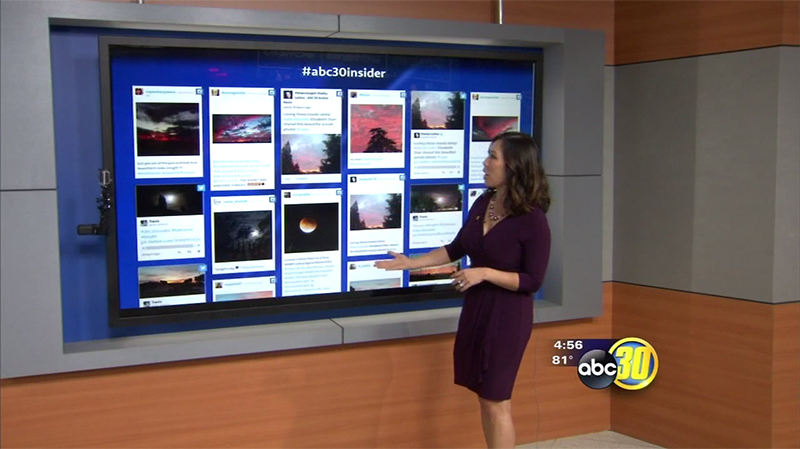 The set received some technology upgrades as well, including a 3×3 46″ monitor wall and 90″ touchscreen, which will be used as a social media center for the station.
The station plans to accumulate social contributions on the monitor through the hashtag #ABC30Insiders, allowing talent to interact with viewers and the sights they capture.
The set also received new lighting that is more energy efficient.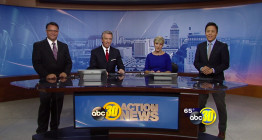 Set Design
KFSN-TV
View a gallery of this project…