Fox Sports curses Royals with graphic screwup?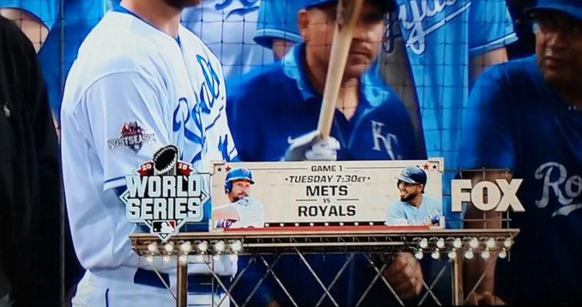 Many Kansas City sports fans are hoping Fox Sports' graphic screwup doesn't result in a American League Championship Series curse for the Royals.
During the 7th inning, a promotional graphic appeared which showed the Royals already advancing to the MLB World Series against the New York Mets.
To bad, as the Royals have not won the game yet, as the Toronto Blue Jays tied it in the 8th.
This MONSTROUS error by @FOXSports may come back to haunt @Royals as @BlueJays just tied it up. 3-3 8th #ALCSGame6 pic.twitter.com/1mZjuPtwJJ

— Doug Kolk (@DougKolk) October 24, 2015
Broadcaster Joe Buck later addressed the mess up on air, saying these "elevator" graphics are preloaded and someone likely hit the wrong button.
Unfortunately, superstitious sports fans are not liking the results of it appearing so far.