World Series goes dark on Fox after technical glitch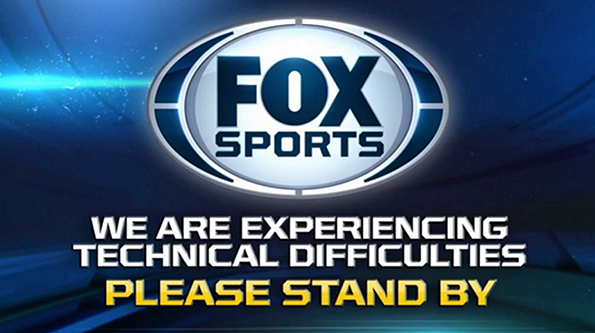 The World Series was sidelined by an outage at the Fox Sports production truck, causing the network to lose its broadcast feed at 9:19 p.m. ET.
After a few seconds of dead air, Fox flipped to its broadcast center in Los Angeles, where "Fox Sports Live" host Dan O'Toole quickly tried to cover with commentary. The game, between the Kansas City Royals and New York Mets, was stopped, as the replay system could not operate. After a discussion between managers, the game resumed at 9:29 p.m. ET.
The world feed, produced by MLB Network with announcers Matt Vasgersian & John Smoltz, was not affected by the outage, prompting Fox Sports to cut to its feed after play resumed.
A reporter for KOMU-TV tweeted a video showing the production truck after the blackout.
Fox Sports just lost power. Broadcast crews scrambling to fix it. @KOMUnews pic.twitter.com/m6Woeg2HON

— Tom Kackley (@TomKackley) October 28, 2015
As one of Fox's marquee events, Fox quickly took over the world feed, moving its announcers into the booth, replacing Vasgersian and Smoltz with Joe Buck and Harold Reynolds.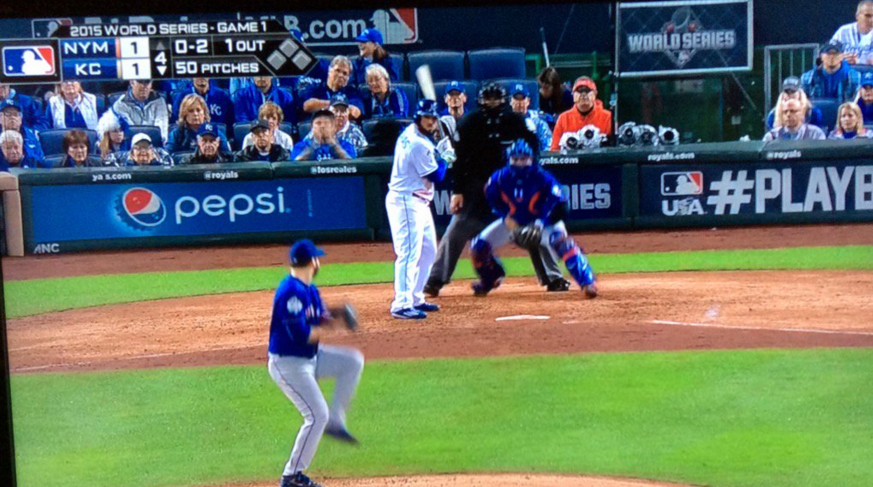 Graphically, Fox had to rely on the MLB Network broadcast package, loosing many of its enhanced features.
At 10:03 p.m. ET Fox resumed its official coverage.