Omaha ABC debuts from 7 Burlington Station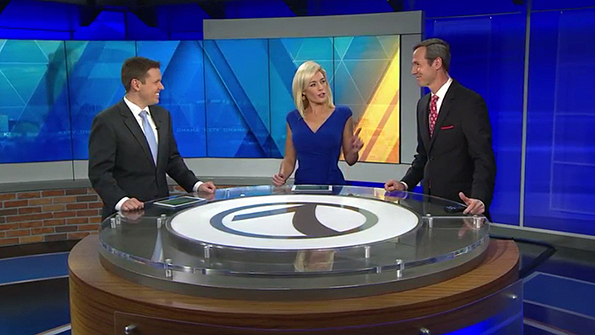 Omaha's KETV-TV debuted a new home from one of the city's most historic landmarks.
The station announced it had purchased the abandoned Burlington Station in 2013, with plans to convert what was once a train depot into a modern, working television station.
At the center of the two year renovation of the 48,000 square foot facility is a new set from Devlin Design Group.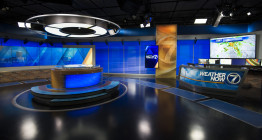 Set Design
KETV-TV
View a gallery of this project…
"Our new set has the flexibility and depth, allowing us to move and enhance the way we tell stories," said Ariel Roblin, KETV-TV president and GM.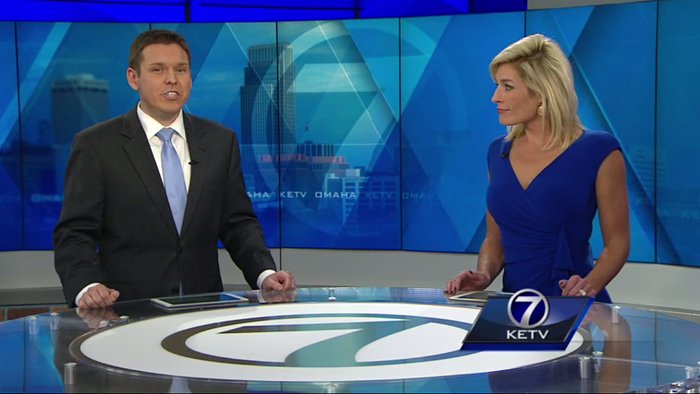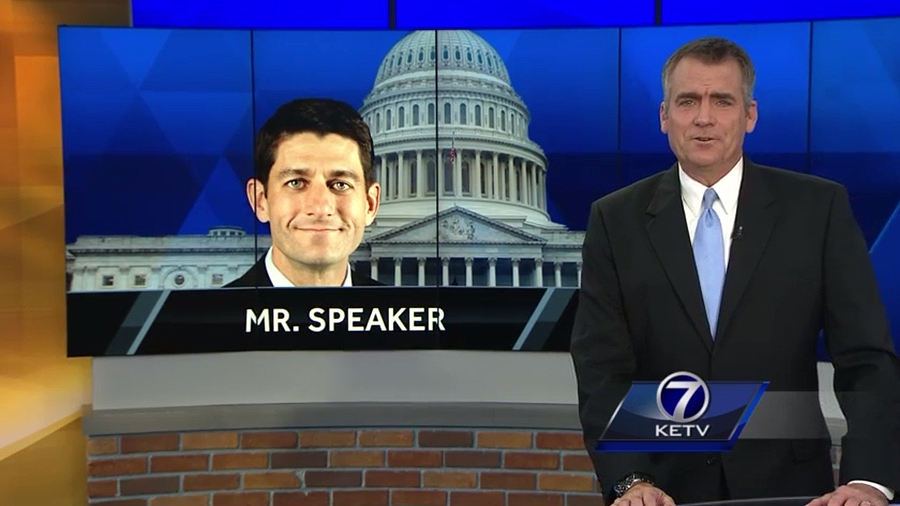 "An added benefit that we did not expect was that the combination of the designs layout, the scale of the sets architecture, and the creative integration of the technology by DDG and Hearst engineers have created a very intimate feeling on the set.This helps to keep the focus on our talent, and gives them a very user friendly storytelling environment," said Roblin.
The new set is stocked with a large storytelling wall created using nine 55-inch monitors as well as three additional talent venues with 65-inch monitors and a 90-inch screen in the weather center.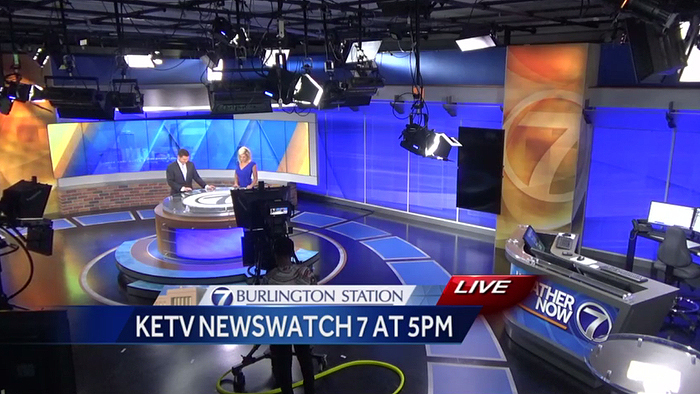 DDG drew inspiration from the architecture of Burlington Station and incorporated faux textured brick walls and columns that mimic the limestone used on the building's exterior. An overhead soffit is inspired by a train station platform, while graphics adhered to the floor mirror train tracks.
"Restoring such a magnificent building is an effective way to contribute to the local community and connect with viewers. We began the design process with a review of the original building. We brought touches of the historic architecture into the design to blend with new technology," said Kartik Dakshinamoorthy, DDG's scenic design director.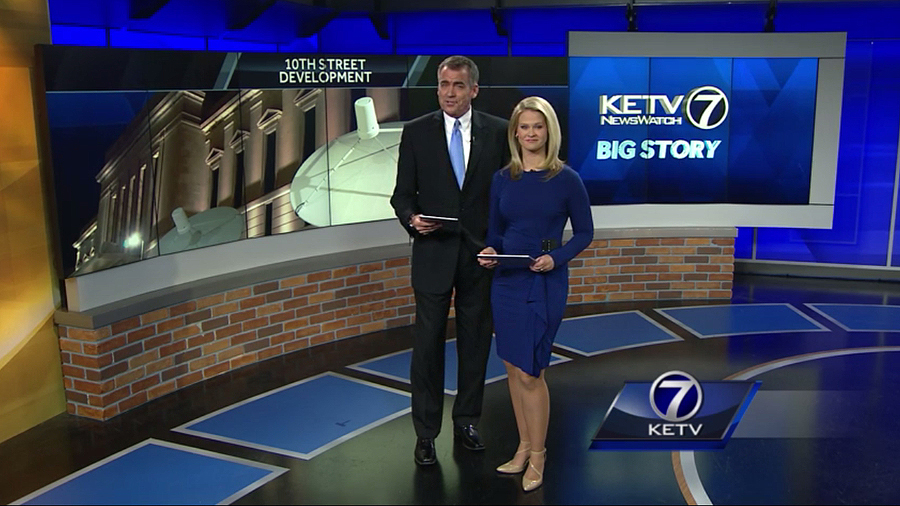 In addition, the set boasts color changing RGB LED backlighting, with specific color cues for various newscasts.
NewscastStudio will have an onsite tour and gallery from KETV-TV in the coming week. Stay tuned!