HLN planning 'Morning Express' marketing blitz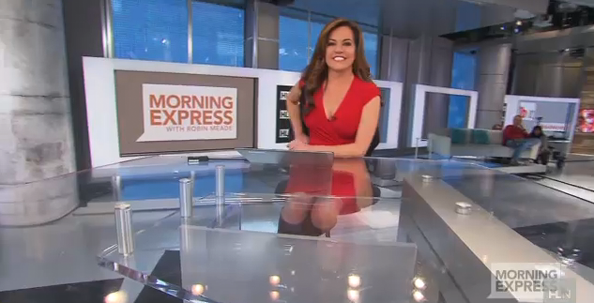 HLN, which reinvented itself once again as a social and interactive cable network at the beginning of this year, is now planning to heavily promote its morning show, "Morning Express with Robin Meade."
The show, which has been a stalwart of the cable channel since 2005, has survived three name changes of its parent network and continues to draw in a strong stable of viewers.
Meade, meanwhile, has helmed the show longer than any other morning anchor on TV right now with the exception of NBC's Matt Lauer.
Apparently wanting to build on a strong and consistent component of its portfolio, HLN is planning to launch a series of ads in local markets promoting the show and Meade. The first set will roll out in Cleveland and Atlanta, the latter of which is the show's hometown, with other cities coming next year.
Marketing efforts will include billboards and broadcast ads, as well possible visits from Meade herself.
Variety also reports that the network will likely puff up the show's "outsider" status — a unique point given that it doesn't originate from New York like most other morning news fare.
Reports have said that Meade, who also has a singing career, has refused to relocate to New York City, a point that became contentious between her and CNN execs — and rumblings of the show's demise or retooling were prevalent for some time. However, with HLN now willing to invest money in promoting the show and Meade, it may seem that CNN is content to leave the show alone as long as it continues to deliver in the ratings.