Los Angeles ABC upgrades set design, graphics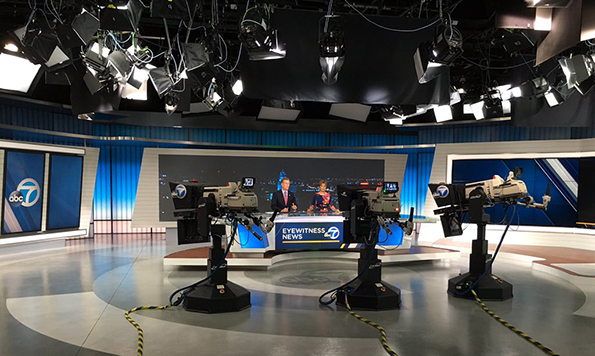 KABC-TV, the Los Angeles ABC O&O, unveiled a contemporary set and graphic upgrade Sunday. Mixing textured white walls with warm woods, the set includes multiple video walls and a California vibe.
The set, from Broadcast Design International, revolves around a curved anchor desk, fronted by two zero-bezel monitors, that features LED backlit sections and a thick plexiglass top. The desk is centered in front of a seamless LED screen, which displays a live shot of Los Angeles City Hall.
Beneath the desk, floor graphics emanate in a circular pattern with a greyscale KABC-TV logo. These graphics connect into the other set sections.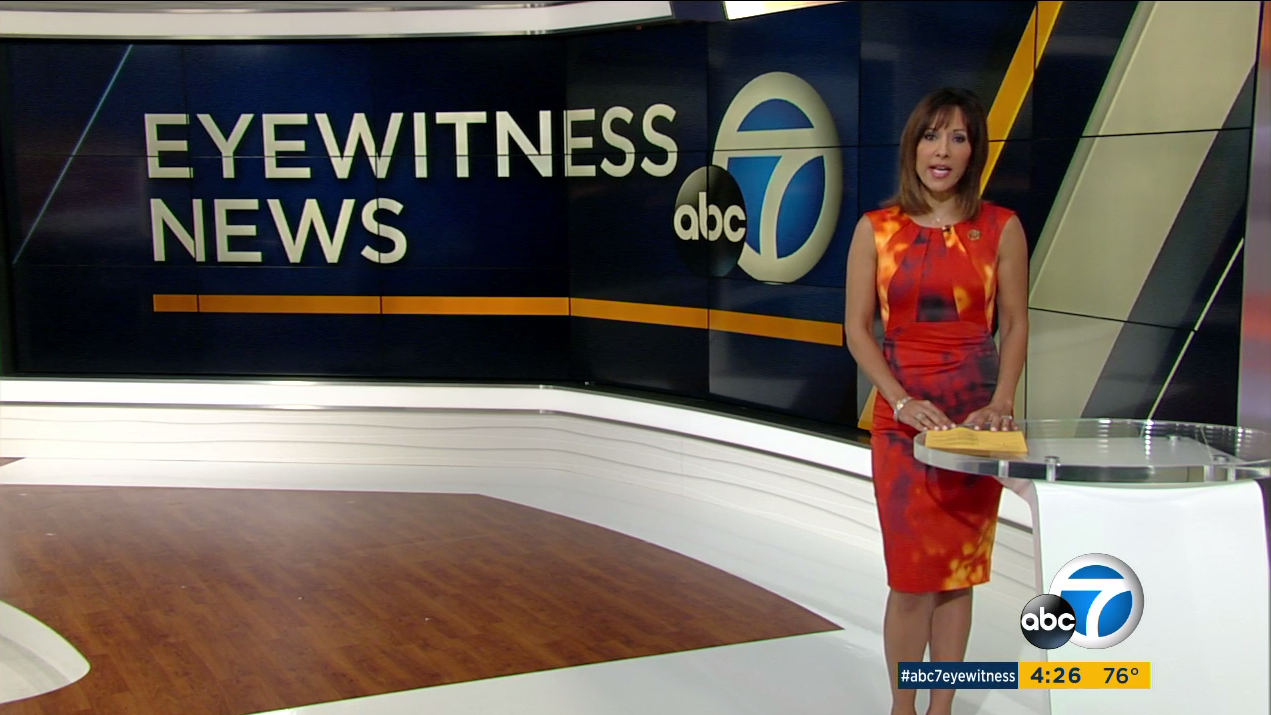 A 7×3 curved monitor array is to the right of the desk, surrounded by a backlit frame and textured wall section, with some mixed wood paneling. On the far right side, a small standing pod is present.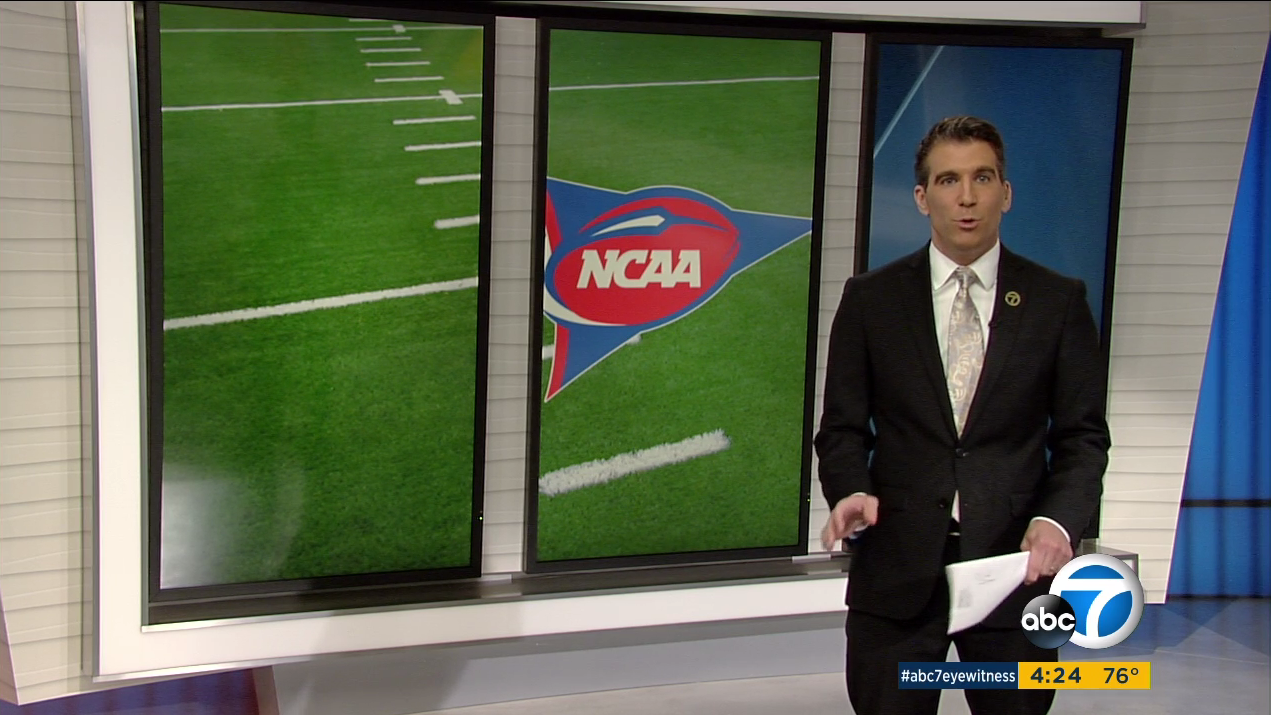 Camera left, three large vertical monitors are housed, with another backlit frame. This area is positioned to be used standing or from the desk, such as during sports.
Backlit color changing panels with vertical lines encompass the entire set, with a floating silver header connecting the various set venues. The panels change between blue and a blueish-orange gradient, depending on daypart.
The set does a great job of combining texture, technology and a contemporary look that is inviting for viewers.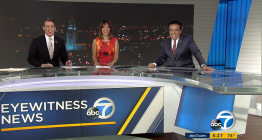 Set Design
KABC-TV
View a gallery of this project…
Graphically, KABC-TV's new look is very flat, using many angled elements.
Items such as the lower third or full screen are all very simple, providing a very clean look on-air. Similar to network news, the L3 also has an area where a brandable box can appear, which largely replaces the need for an over-the-shoulder graphic.
Opening Sequence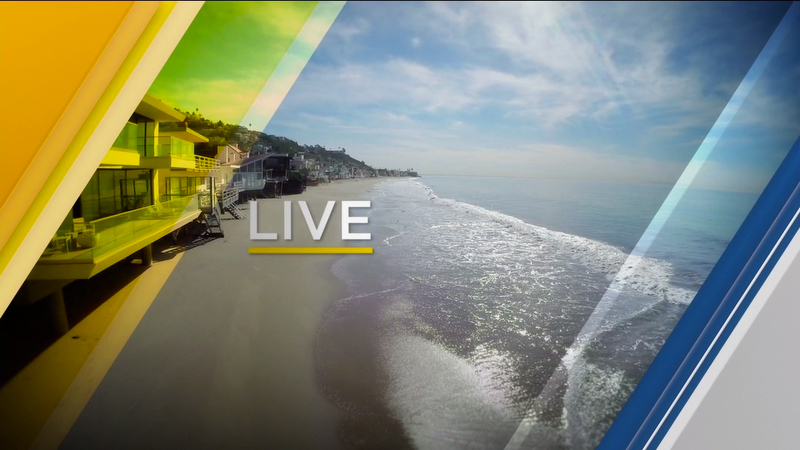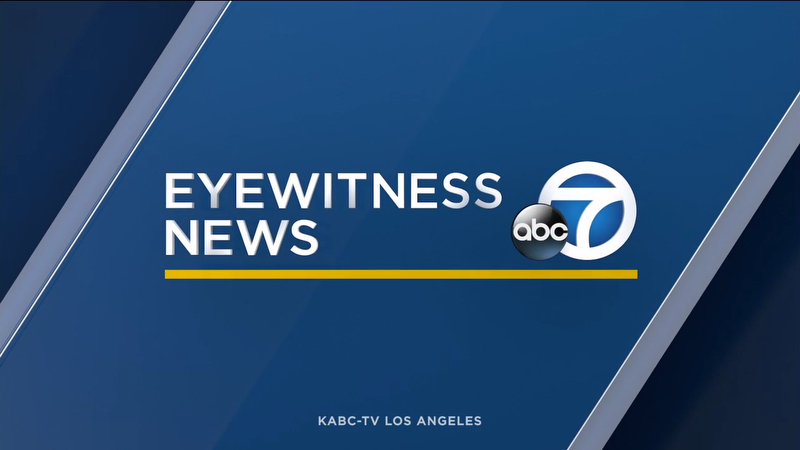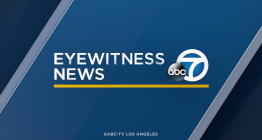 Motion Graphics
KABC-TV
View a gallery of this project…
This update coincides with changes at other top ABC owned-and-operated stations across the country, including WLS-TV in Chicago and KFSN-TV in Fresno.
The set follows last years upgrades at Los Angeles rival KNBC-TV, leaving CBS the odd man out in need of an update.