ABC Action News debuts technology-driven set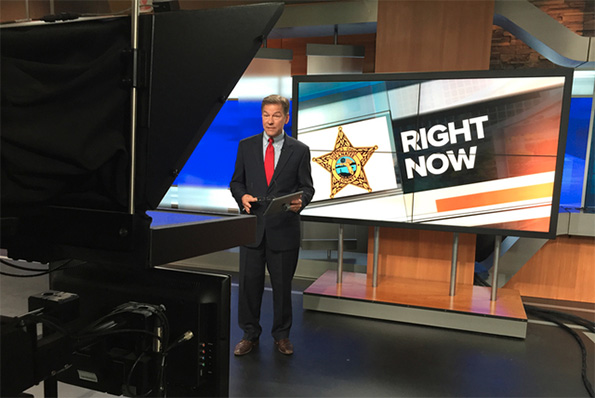 Tampa's ABC Action News, WFTS-TV, debuted its expansive new studio Wednesday, which features a multitude of technology and an expanded weather center.
The set, from Devlin Design Group, is built around a standing anchor desk fronted by a monitor. Graphics circle the desk on the floor, branching out and connecting the various parts of the scenic design, including a standup area, weather center and video wall.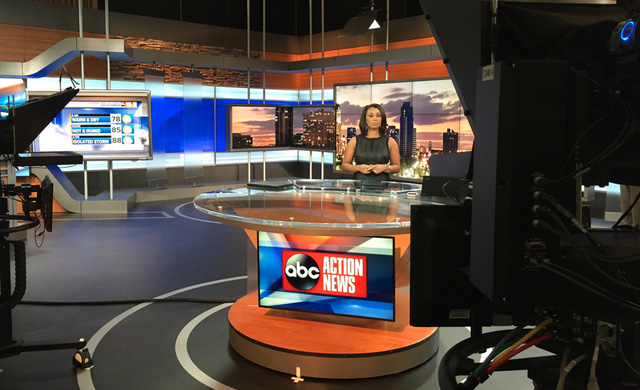 Aesthetically, the set mixes faux stonework, wood paneling, frosted panels and a floating grey header/footer with backlit color-changing graphics, allowing different looks for each newscast.
Behind the anchor desk, a 5×3 video wall with two smaller monitors form the main background, while also providing various standup options.
Five touchscreens are present on the set, which WFTS-TV will utilize for its fast paced 4 p.m. newscast,"The Now Tampa Bay," allowing talent to interact with graphics, social streams and maps.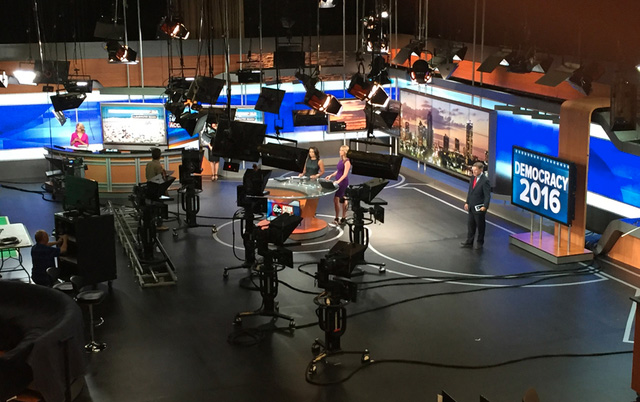 From the production side, the studio includes seven cameras, including on mounted on rails.
FL News Center has some images of the set in action.
Timelapse of Set Installation