Pro Sound Effects announces freelancer program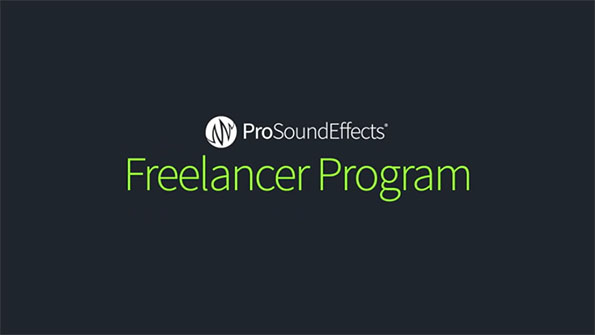 Pro Sound Effects has announced open enrollment for its new Freelancer Program through December 31.
PSE has created the Freelancer Program to support freelance sound designers, editors and independent media creators worldwide. Members get year-round access to savings of up to 60% off the companies sound effects library.
The Hybrid Library, Expansions, iZotope's RX5, Soundminer and SoundMorph's Wave Warper are among 14 featured sound effects libraries and software programs currently available to members at up to 60% off. Application is free and there is no purchase commitment, but open enrollment for the Freelancer Program ends on December 31, 2015.
Key Features
Save up to 60% year-round
Libraries and software Include: The Hybrid Library, Expansions 1,2,3, RX5 by iZotope (all versions), Soundminer (all versions), Wave Warper by SoundMorph, Online Library Access
New libraries and software added monthly
No purchase required
Open enrollment ends December 31, 2015