#Rokerthon kicks off Round 2 with new logo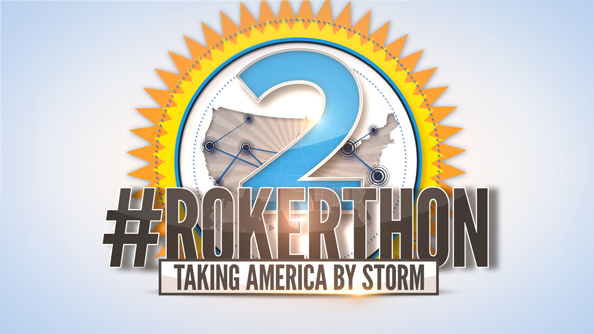 "Today Show" meteorologist Al Roker is tackling another world record.
Last year for November sweeps, Roker broke a world record by broadcasting a weather forecast for 34 hours straight.
This year, he'll try to break the record for the fastest time delivering a forecast in all 50 states (which apparently someone has decided is a record worth recording) — sort of like "Where in the World is Matt Lauer?" but with Roker in Lauer's place and sans the surprise locations.
The journey will take Roker through all 50 states starting today and ending Nov. 13, starting in Hawaii and ending New York City. The complete itinerary is listed below.
[field name=iframe]
To make the event, "Today" created a "#Rokerthon" logo. The logo makes use of the more condensed typeface that's used in the show's new opens along with a sunburst-style emblem and map of the United States with dots and dashed lines illustrating a simplified version of Roker's route. Underneath, is "Taking America By Storm."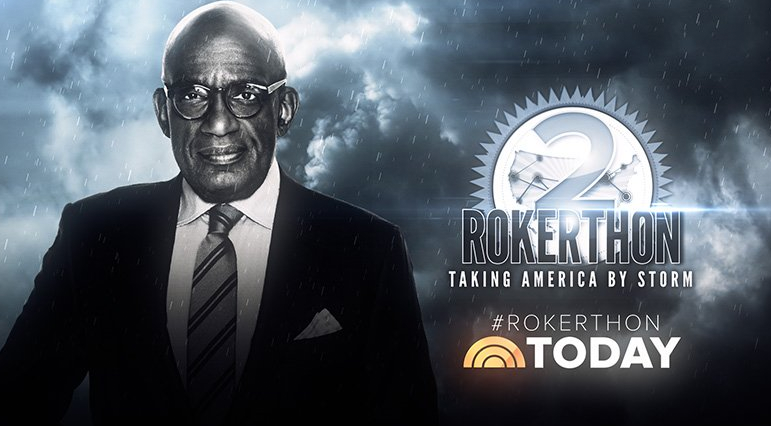 It's worth noting that the logo also includes a hashtag, no doubt to encourage the social media storm.
Of course, NBC News is relying heavily on its affiliates to make the trip possible, including KPNX-TV in Phoenix, that also rolled out a new wrap for its satellite truck just in time for the sweeps stunt: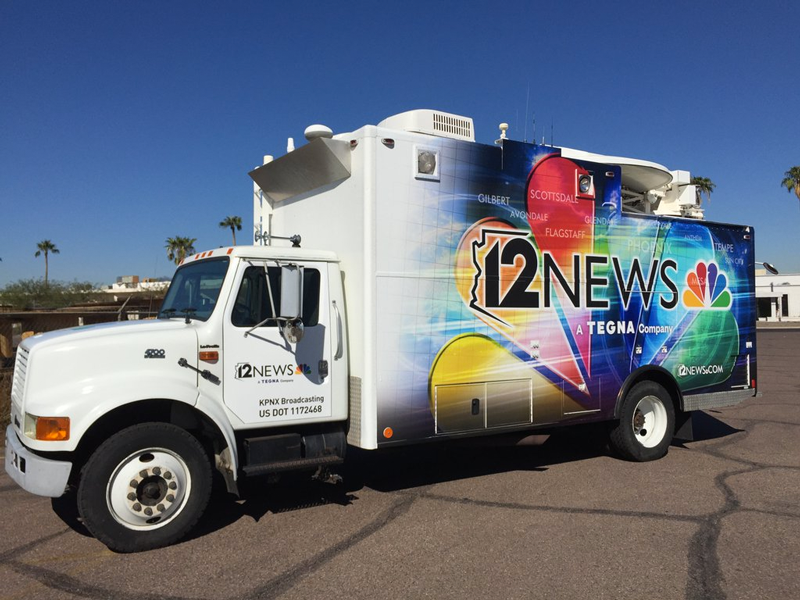 Friday 11/6
Saturday 11/7
Sunday 11/8
Spokane, WA
Coeur D'Alene, ID
Missoula, MT
Portland, OR
Sacramento, CA
Reno/Lake Tahoe, NV
Casper, WY
Monday 11/9
Arizona
Utah
New Mexico
Colorado
Wichita Falls, TX
Lawton, OK
Red Cloud, NE
Lebanon, KS
Sioux Falls, SD
Fargo, ND
Moorhead, MN
Dubuque, IA
Hazel Green, WI
Tuesday 11/10
Cape Girardeau, MO
Fort Defiance, IL
Wickliffe, KY
Union City, TN
Blytheville, AR
Goshen, IN
Coldwater, MI
Montpelier, OH
Wednesday 11/11
Slidell, LA
Biloxi, MS
Mobile, AL
Pensacola, FL
Savannah, GA
Hilton Head, SC
Kitty Hawk, NC
Charleston, WV
Thursday 11/12
Arlington, VA
Washington, DC
Baltimore, MD
Wilmington, DE
Philadelphia, PA
Metropark, NJ
Providence, RI
Boston, MA
Portsmouth, NH
Kittery, ME
Brattleboro, VT
Friday 11/13
Stamford, CT
New York, NY