Bloomberg launches 'European Close'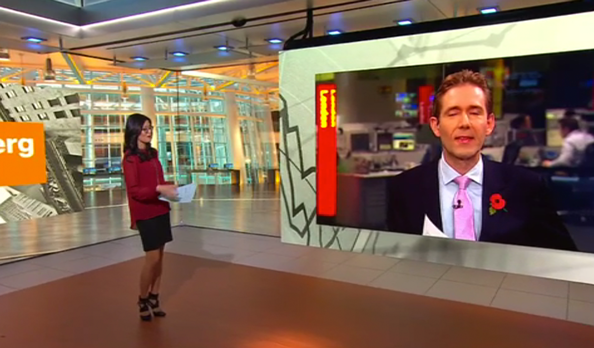 Bloomberg has debuted a new part of its "Markets" programming block that features dual anchors in separate continents.
The new block, which is known as "Bloomberg Markets European Close," airs at 11:30 a.m. eastern time, which is 4:30 p.m. in London, is hosted by Betty Liu in New York and Mark Barton in London.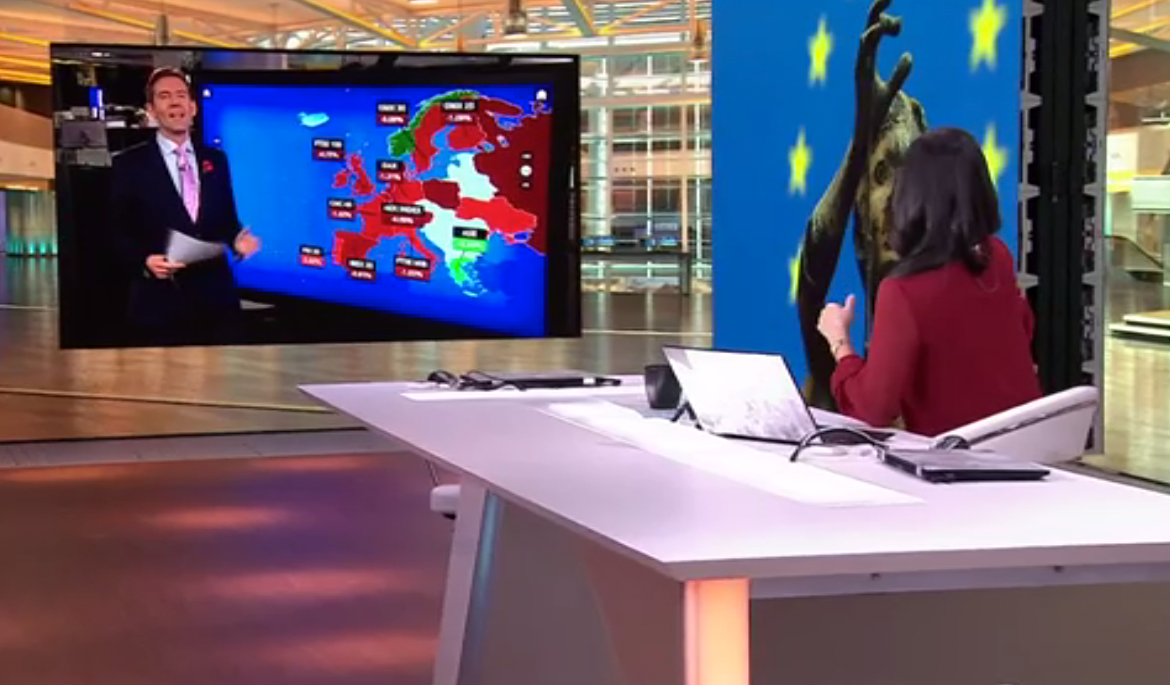 Liu originates from the newly-revamped Bloomberg studio at 731 Lexington Avenue, which uses virtual architectural backgrounds in an attempt to mimic the networks building, and with Barton live from the Bloomberg London newsroom.
The network's London newsroom is slated for an overhaul to better match the New York City set, according to NewscastStudio sources.
Those video walls are used heavily in the New York studio to allow Liu and Barton to interact with each other, though the effect is a bit awkward at times due to satellite delays.
In addition, the 11:30 a.m. block open now features European themed imagery with the words "European Close" added to the bottom of the logo.