4 times turkeys wreaked havoc on TV newsers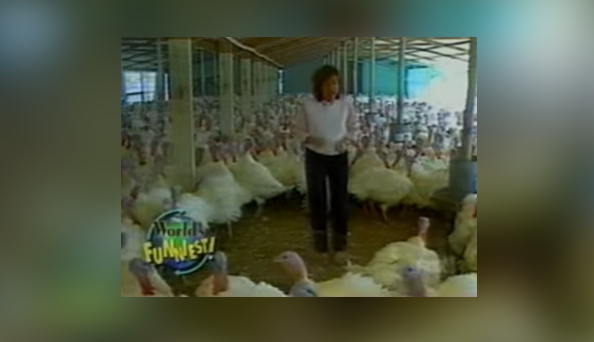 While you're gobbling down turkey, it's good to keep in mind that these critters are fickle and finicky and have, on more than one occasion, decided to mess with TV news reporters.
Watch a KXTV-TV (Sacramento) producer get chased by a wild turkey, which then circles her car like a shark.
Here's a reporter, who's just trying to do a standup, basically losing it in the middle of a turkey farm:
No actual turkeys here, but this San Diego lifestyle host demonstrates how to use a turkey call — with hilarious results.
And, last but not least, this poor reporter…
Happy Thanksgiving from NewscastStudio!