ABC Chicago adds 'Alert Center,' new WX venue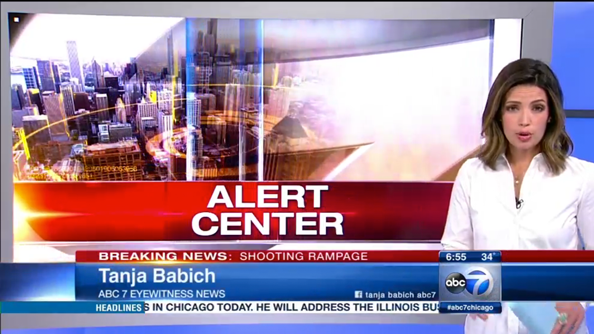 Chicago's WLS-TV, the market's ABC O&O, is continuing to experiment with its new set, including repurposing the traffic area as the "Alert Center" and adding a new weather presentation location, though some glitches still remain.
The new so-called "Alert Center" is actually just the traffic area with a rather intense new name (we're just glad they didn't call it something quite as scary as Sinclair's "Terrorism Alert Desk").
During Thursday morning's newscast, reporter Tanja Babich appeared in the "Alert Center." Babich, who also fills in on the anchor desk, frequently appears on the morning news and, before the new set was installed, would often originated from the station's control-room like "Media Center."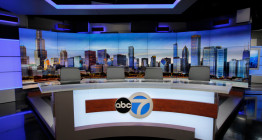 Set Design
WLS-TV
View a gallery of this project…
On the new set, when her assignments don't call for her to be in the field, Babich has appeared in both the traffic center and in front of the monitor array tucked in an alcove behind the weather presentation desk.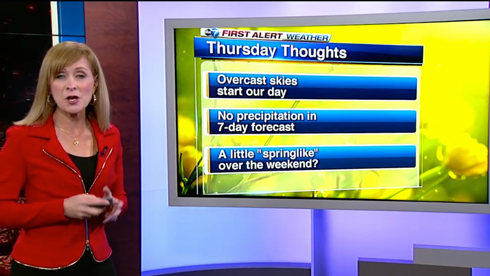 That same area, incidentally, is now also being used for weather segments. Previously in-studio anchors and reporters would use the area for standups, including one where that starts with the anchor standing next to a smaller, freestanding video panel and then incorporates a synchronized talent and camera move over to the larger wall.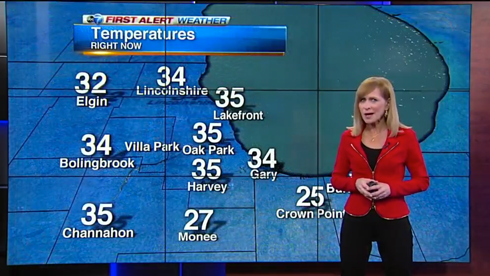 As WLS-TV continues to experiment with different areas of its set, some glitches still remain, including on this morning's newscast segments that utilized these two areas.
The first slip up was when anchor Terrell Brown tossed to Babich in the "Alert Center." Thankfully, the station was able to successfully pull up her live shot on the video wall behind brown without opening a "portal to hell," but Babich, who was standing to the viewer's right of the screen, appeared oddly positioned and somewhat hidden behind Brown.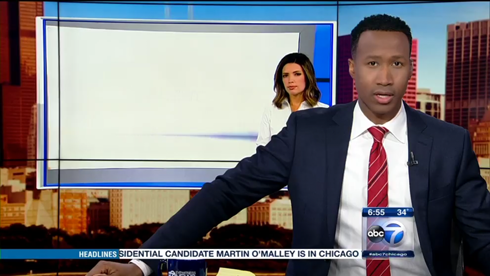 There was also an issue where the animated "Alert Center" graphic behind her didn't start rolling right away, causing the panel to be filled with a mostly white splash.
Meanwhile, meteorologist Tracy Butler's weather report had an oddly framed starting shot, with her a bit too far from the monitor (and, for what it's worth, she would have been mostly cut off in 4:3).
Butler is also dwarfed by the height of the video wall, which creates an odd look. The robotic camera in this location is apparently only have to pan, tilt and zoom — and can't boom up and down to better frame talent of different heights.
There was also a slight mixup with the order of Butler's graphics, with thinking a live camera shot was going to be first up, but instead her weather headlines were shown on the freestanding monitor.