Twin Cities station will try 'breaking the news'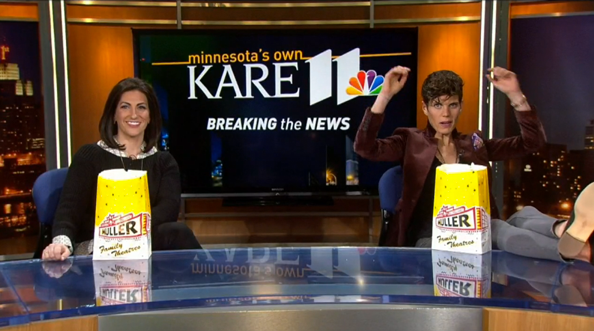 KARE-TV, the Tegna-owned NBC affiliate in Minneapolis/St. Paul, Minn., is adding a new 6:30 p.m. social media driven newscast under the banner "Breaking the News."
"No fires or car crashes just stories that you are talking about through social media, over the water cooler, with your friends," the station says on its own story announcing the new newscast.
So, despite some effort to spin it otherwise, "Breaking the News" will basically just be another attempt at a social media-driven newscast (as well as a thinly-veiled attempt to appeal to millennials).
Rena Sarigianopoulos and Jana Shortal will anchor the new show, which debuts Jan. 11 on the Twin Cities station.
The station is also planning to debut a new set.
You'll recall that a play on the phrase "breaking news" as a newscast name is hardly a new concept — CNN tried it with the short lived "D.L. Hughley Breaks the News."
Check out the video promo the station has released:
[field name=iframe]
H/T FTVLive