Bernie Sanders rejects ABC's lectern, Onion reports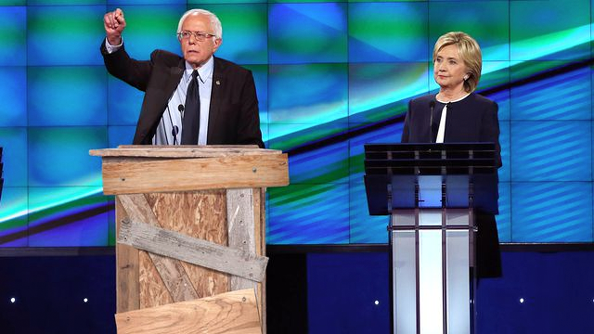 In an entertaining satire, The Onion reported that Democratic presidential candidate Bernie Sanders rejected the lectern provided by ABC News during Saturday's debate in favor of his own "humble, homemade" one.
The piece included an altered photograph of Sanders next to Hillary Clinton, with Sanders behind a rough, wooden lectern.
The Onion writes:
"No, no—I don't need some flashy, expensive podium when I can make one myself," said the Vermont senator, waving off ABC producers as he dragged on stage his own crudely built lectern, cobbled together from several old two-by-fours and some reclaimed plywood from behind his garage.
It's worth noting that the set shown in the doctored image is actually CNN's debate set and the lecterns ABC used Saturday had a different design.