Cable networks cover 'historic' winter storm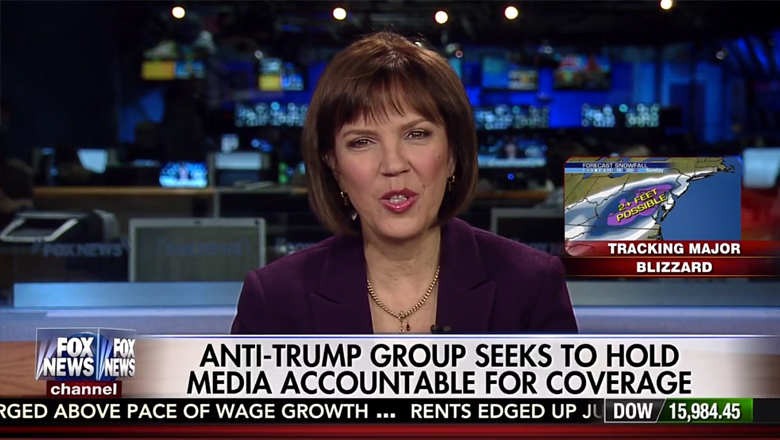 As a potentially historic blizzard bears down on the northeast, the cable news networks are covering the weather in force.
Fox News Channel has been displaying a radar loop in the lower right corner of its screen throughout the morning.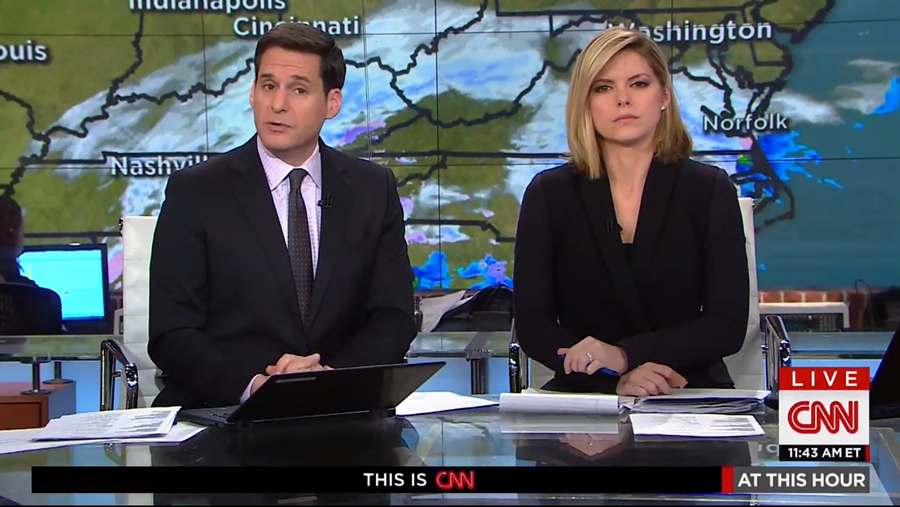 CNN, meanwhile, displayed a radar loop behind its anchors, reserving the corner of the screen for a countdown to promote its Democratic Presidential Town Hall.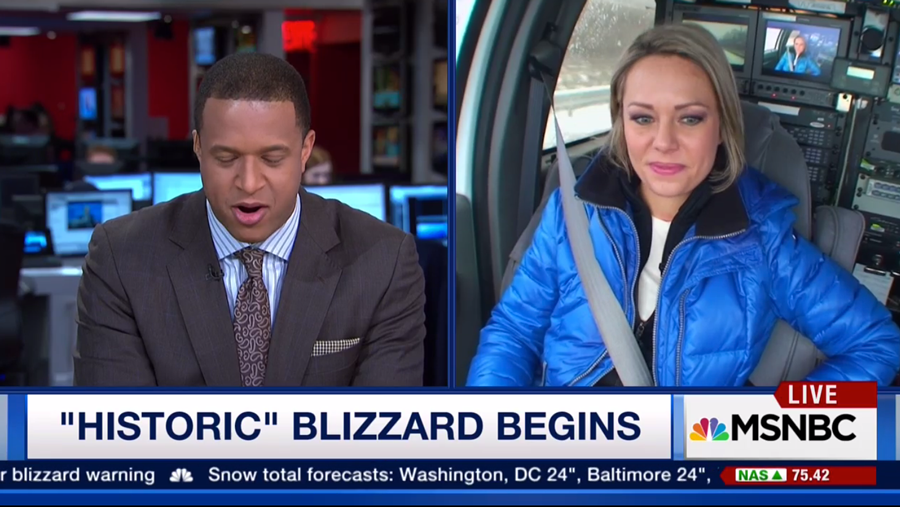 MSNBC has also forgone the use of a radar loop as of this morning, but did dispatch the Bloommobile to North Carolina. The vehicle, named after late NBC News correspondent David Bloom who died from a pulmonary embolism while embedded in Iraq, allows for live broadcasting while moving.
In addition to the Bloommobile itself, NBC also has another vehicle tailing it with its own camera in order to show viewers what it looks like driving down the road (which is a fascinating view).
Interestingly, the Bloommobile's live uplink technology fails when driven under an overpass, which can be a bit of an issue when driving down interstates. During one live hit in the 11 a.m. eastern hour, meteorologist Dylan Dryer apparently saw an overpass coming and warned anchor Craig Melvin that the signal would drop out briefly, which he found rather amusing.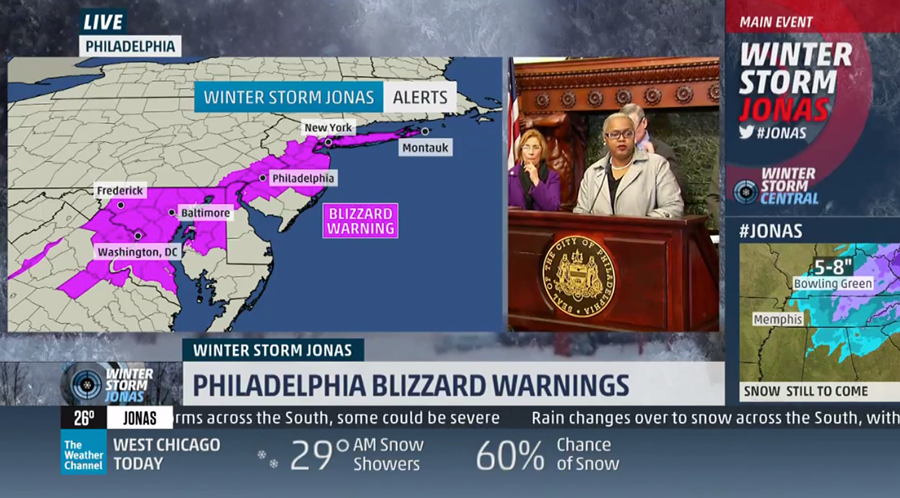 The Weather Channel, meanwhile, is in full storm mode, with an L-bar prominently displaying its in-house name for the storm, Jonas, as well as a hashtag. Also included is a radar loop.