Chicago ABC 'moves' Maryland on map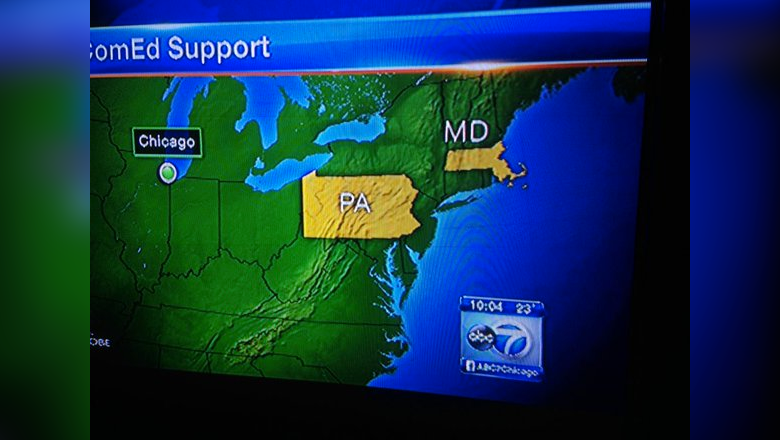 This just in the from the "Alert Center" at WLS-TV in Chicago — the State of Massachusetts has apparently been swallowed by the portal to hell?
After getting the technical glitches on its fancy new set's video wall (mostly) under control, the station could now benefit from another fancy new piece of equipment — an atlas.
The station aired a map that was spotted by DNAInfo reporter Ted Cox, who tweeted a photo of it out. WLS-TV was covering the support power company ComEd is providing to the Northeast as it prepares to be buried under a massive snowstorm.
The map shows the state of Pennsylvania correctly labeled and positioned, but Massachusetts, in the upper right, is labeled as "MD," which is the official U.S. Postal Service abbreviation for another "M"-state: Maryland.
[field name=iframe]