Dayton station unveils new set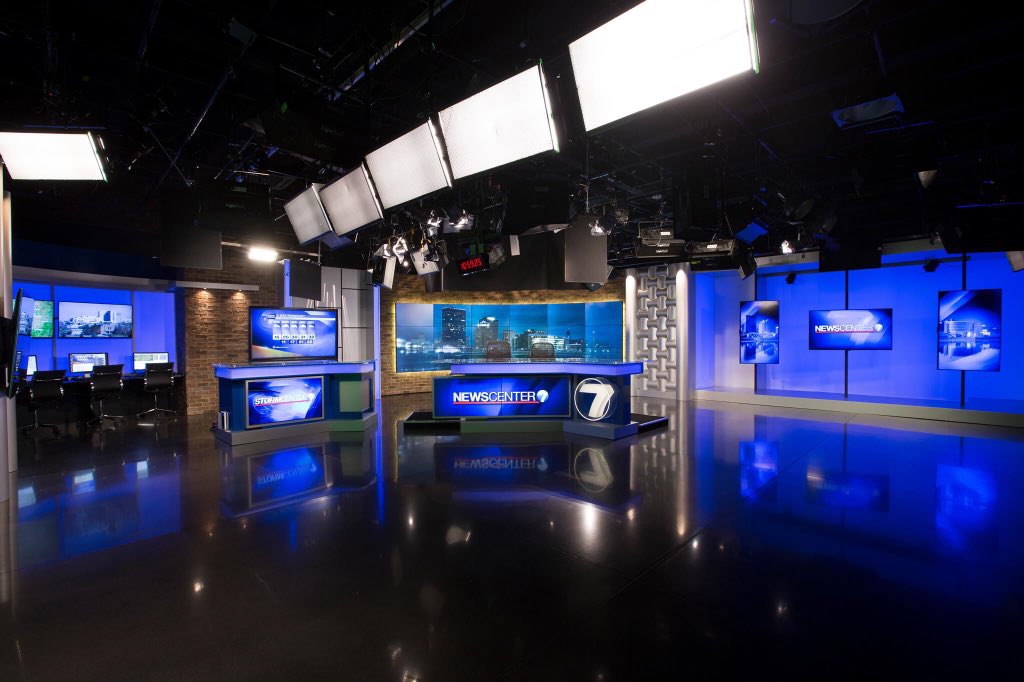 Cox Media's WHIO-TV in Dayton, Ohio, has unveiled a new set.
The set, from FX Design Group, features a large video array with curved anchor desk featuring integrated video panels and a dimensional station logo.
The main video array also includes accenting lighting around the edges backed with a faux brick wall.
The camera right wall features a large, bold pattern in a silver tone, while the other side is a simple grid-like design.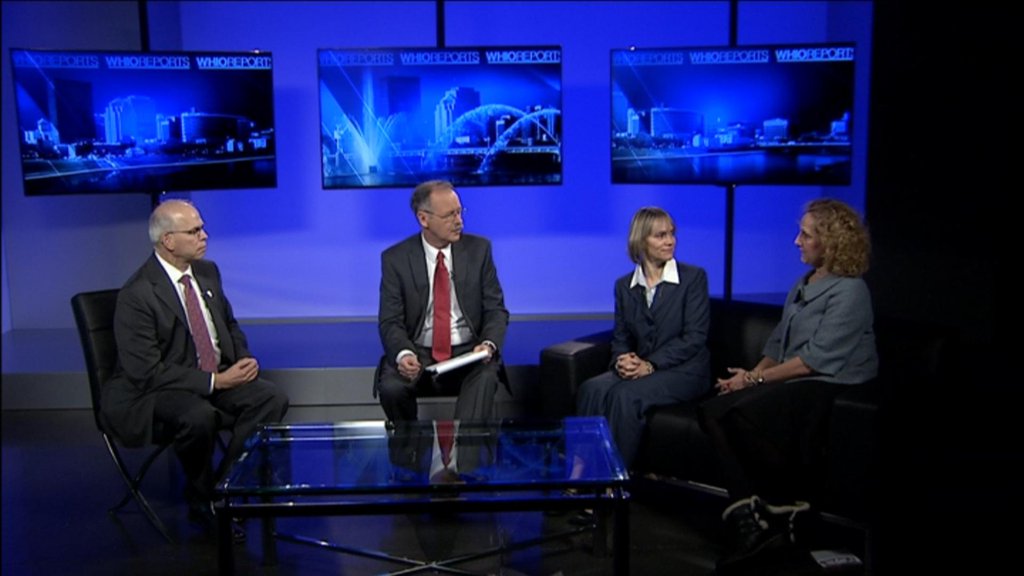 A weather center with a video panel fronted presentation pod in front of more faux brick and a large OTS monitor. In addition, a backlit work area is included.
On the opposite side of the studio is a wide flexible standup area with multiple flat screens.
Correction: A tweet associated with this story mistagged an incorrect station. The story above, however, is accurate.