NHL Network looks to the ice for set inspiration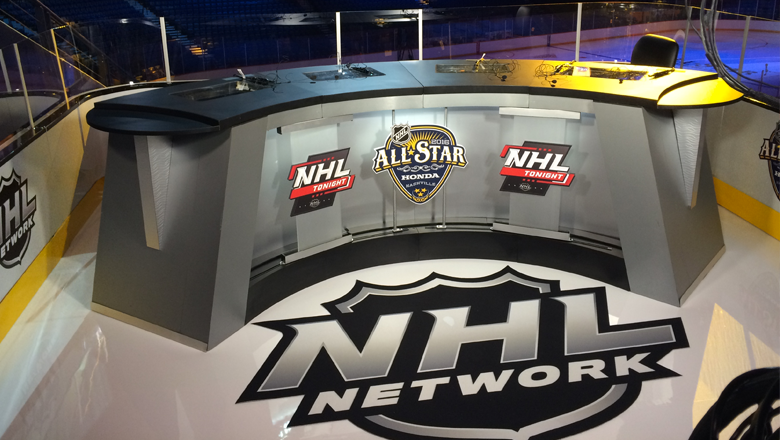 The NHL Network has begun using a new traveling set designed to echo the look and feel of an icy arena floor.
The new set features shiny white floors that stand in for ice emblazoned with the network logo. Surrounding the anchor desk is a knee-well designed took look like the low walls that surround the ice in arenas.
From this base structure, a steely gray anchor desk rises out of the floor with dramatic angles that conjure connections to rocky mountains.
The set debuted at the network's coverage of the All Star game, but will continue to be used for other on-the-road events in the future.