Google News rolls out support for mobile friendly story format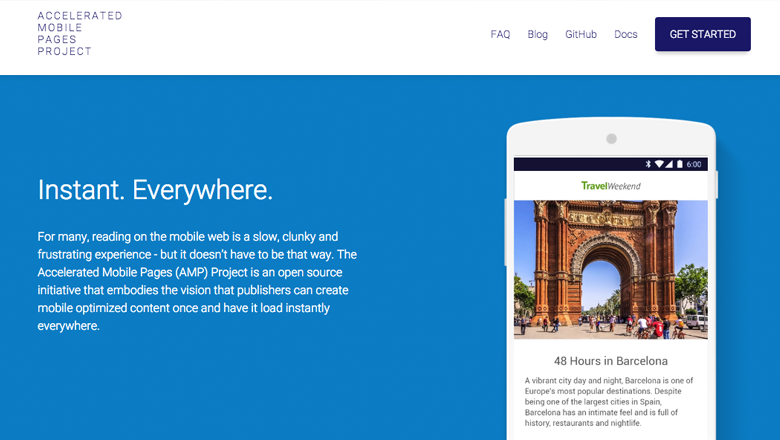 Google News has announced it's adding new support for the Accelerated Mobile Pages Project format to offer mobile users with faster load times and better user experience when reading news on the go.
AMPP, as it is known, is an open source project backed by Google that outlines a framework and coding structure designed for displaying content on mobile devices.
The initiative was announced last October and the move by Google News marks a key milestone in getting more widespread acceptance of the format.
In addition to providing streamlined formatting and load times designed specific for mobile device screen sizes and more limited bandwidth, sites using AMPP will now be shown in boxes at the top of searches initiated from compatible mobile devices.
AMPP has many similarities to Apple News and Facebook's Instant Articles, but the latter two aren't compatible with AMPP.
It's also worth noting that AMPP is designed for more than just news stories, but the integration with Google News as the first prominent implementation is likely strategically targeted at the efforts by Apple and Facebook.
That said, one of the key differences between AMPP and Apple and Facebook's offerings is the open source nature of the former — meaning you don't have to be one of the selected partner publishers to gain access to the platform. The format also isn't limited to specific apps.
Online publishing platform WordPress, which powers numerous websites, including TV station sites, offers a plugin that automatically makes content AMPP compatible.
As more and more news consumption moves to mobile devices, it will be key for publishers of all kinds, including local news stations, to explore alternate options such as AMPP.
You can view a demo of how search results for pages equipped with AMPP look by using a special version of the Google search box at https://g.co/amp (you'll need to be on a mobile device for it to work).
The latest in design, production and engineering
Subscribe to NewscastStudio for the latest delivered straight to your inbox.