L.A. forecaster makes meteorologist fashion faux paus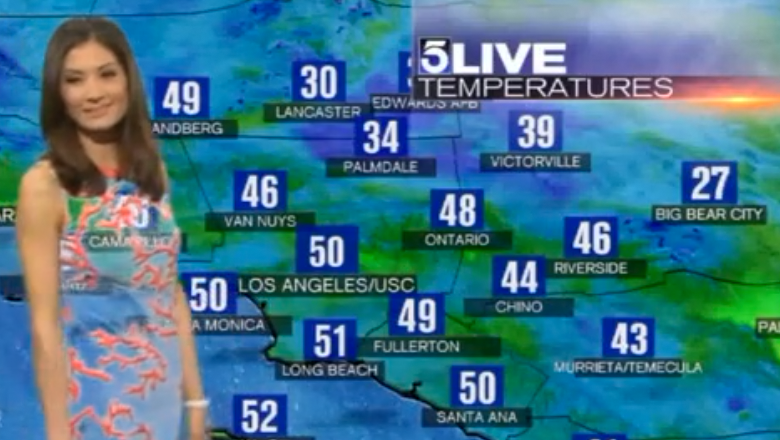 KTLA-TV anchor Liberté Chan has proven that meteorologists should probably never wear any shade of green — well, ever.
Chan was kicking off her forecast on the L.A. station when she stepped into the key wall — only to notice the shade of green of her dress was a bit too close to chroma key green, causing parts of her dress to "disappear."
Chan immediately noticed the issue and said she thought the color was different enough to not get keyed out.
Luckily, co-anchor Chris Burrous came to the rescue, dashing across the studio and draping Chan in his suit jacket.
You would think that Chan, who, according to her KTLA-TV bio, has been with the station since 2010 and has probably done at least a few hundred forecasts in that time, would know better. Or, you know, maybe someone would have thought to test it out beforehand.