CBS Sports creates virtual futuristic stadium for impressive image campaign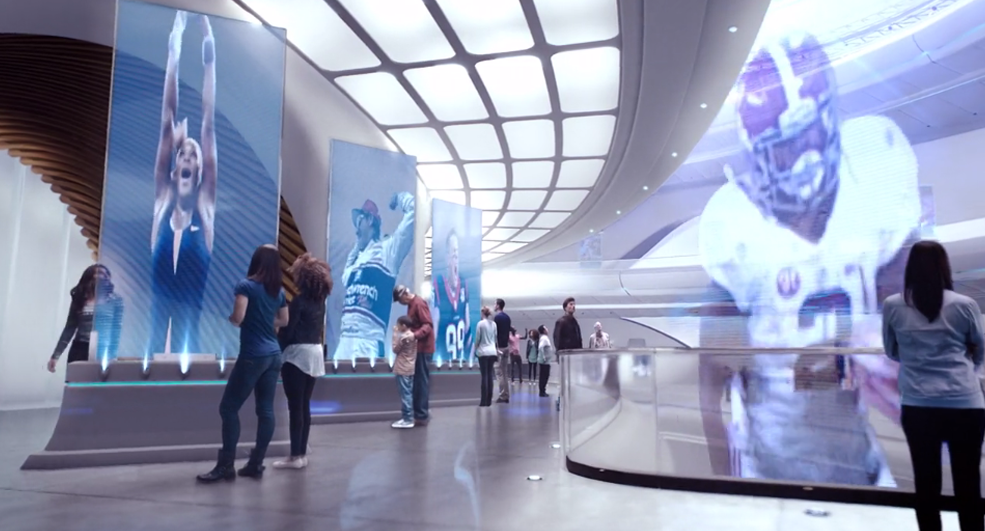 CBS Sports has begun airing a new image campaign that centers around a virtual rendition of a stadium in the shape of the network's iconic eye logo.
In the spot, created by agency Stun Creative with design and VFX by Buster Design for CBS, viewers are treated to a trip through the interior of a futuristic building, first entering through an opening that leads to an atrium-like space.
Scattered around the virtual space are floating glass "panels" in a variety of sizes that display video clips and other imagery. Also included are "tickers" with CBS Sports branding and hologram-like images of players.
Views from around the space include a balcony vantage point and finally focuses on a young boy looking upward toward the camera, which rapidly pulls out revealing an aerial shot of the "stadium."
CBS sports unveiled a new logo in November and this spot integrates that new look.
Watch the full spot here:
[field name=iframe]