Pittsburgh station's radar picks up something unusual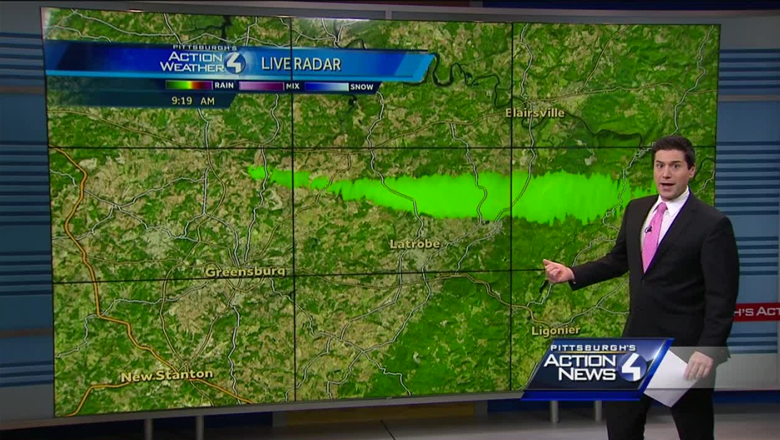 WTAE-TV got to use the video walls on its fresh new set to show off something unusual.
The Pittsburgh station's radar started picking up something besides precipitation or other weather phenomenon — smoke and heat from a gas pipeline fire.
The station included the image on its normal weather scan as part of its forecasts over the weekend. The fire, in Salem Twp., was sparked by a natural gas explosion that sent one person the hospital and caused the surrounding area to be evacuated.