Bay Area NBC updates look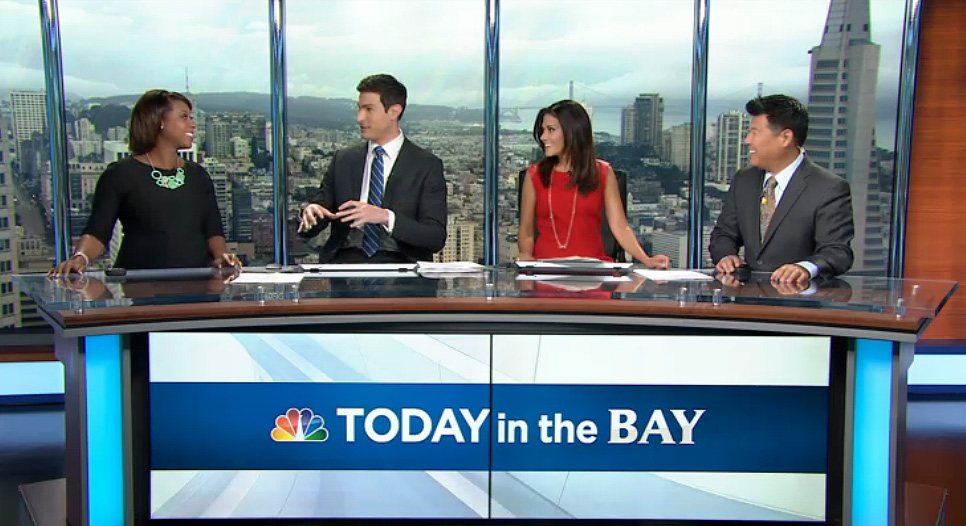 KNTV-TV, the NBC O&O located in San Jose and serving the San Francisco Bay Area, debuted an upgraded look this week from Devlin Design Group.
The set design follows many of the ideas that have become standard at NBC owned stations, including large vertical monitors behind the anchor area that create a "window into the city."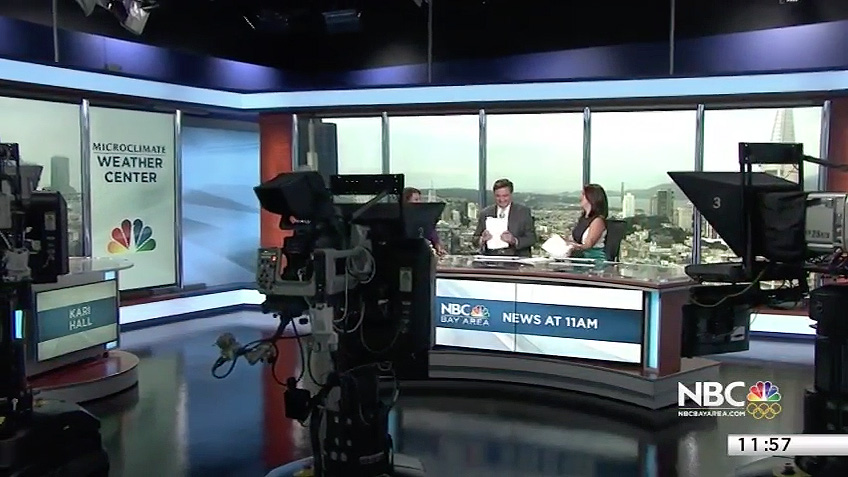 The sets anchor desk includes two zero-bezel monitors flanked by backlit columns, with a 5×1 array of 98″ Panasonic monitors behind. Warm woods and LED backlit graphics with a subtle waving pattern separate the anchor area.
The Microclimate Weather Center, located to the left of the anchor area, includes a 3×1 vertical monitor setup of 98″ monitors. A small pod is fronted by backlit columns and a monitor for branding, which often includes the name of the weathercaster.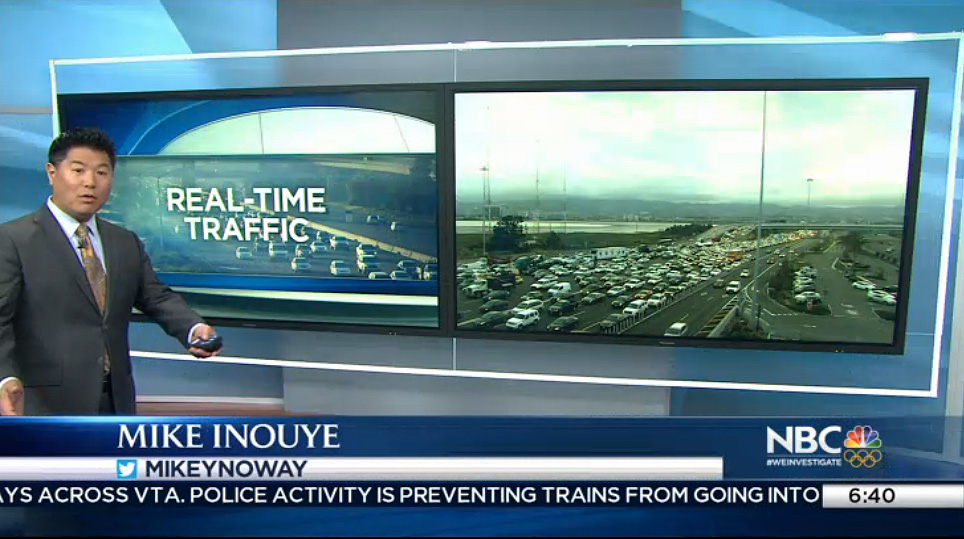 Two monitors with an edgelit frame are to the right of the anchor area, which are used heavily for traffic during the stations morning newscast. On its right, another 3×1 vertical monitor wall is present.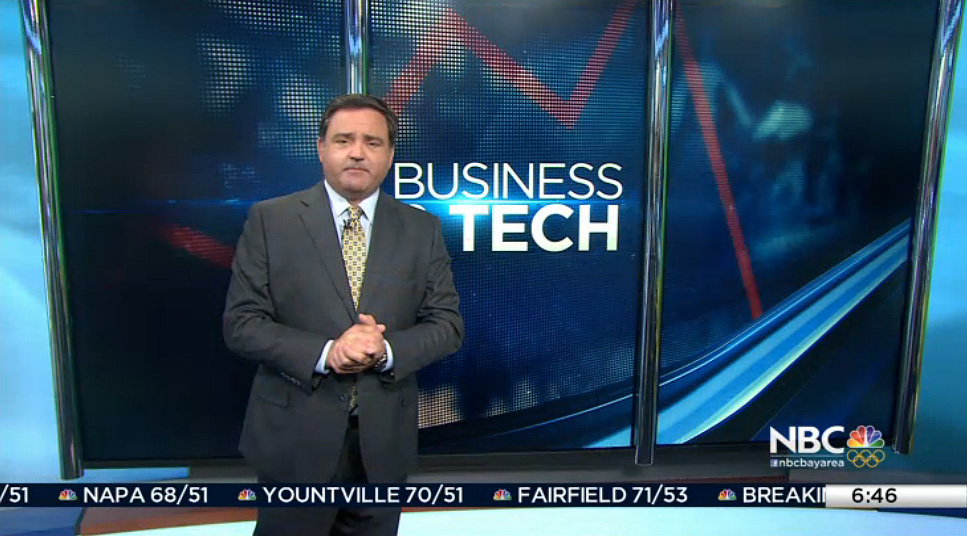 Across from the anchor desk, the studio includes a 3×3 monitor wall.
The entire set includes a backlit footer and header that can change colors based on daypart of breaking news. The set also includes new LED and florescent lighting from Brightline.