Q&A: Talking production music trends with Killer Tracks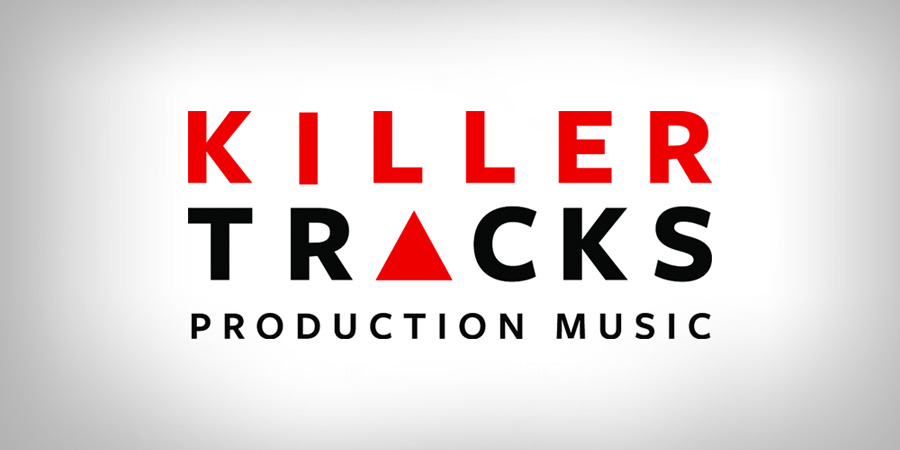 Subscribe to NewscastStudio's newsletter for the latest in broadcast design, technology and engineering delivered to your inbox.
During the 2016 NAB Show, we had the chance to talk with Killer Track's Andy Donahue about changes impacting the world of production music and about an ever-expanding catalog of new music.
Killer Tracks' production music catalog includes over 2,700 albums and 37 libraries, featuring well known libraries such as Atmosphere, Koka, Match, Network Music and Immediate Music.
Many sectors of production are racing to the bottom on cost, but music seems to be bucking the trend. Why do you think that's so?
A lot of industries across the board have seen a race to the bottom and then quality seems to come back in play. With the cost of producing music nowadays getting lower, it's easier for more people to play in the game. But to make quality music and have quality productions and recordings; you can't do that at home in your basement.
Companies like us, that put a lot of funds into productions, we're seeing a lot of people come back.
How does bringing in recognizable artists, such as Luke McCaster, help with adding quality content into the mix?
It definitely helps for name recognition. It's a conversation starter, a way for people to be familiar and a good way to get a foot in the door. Aligning with people like that has helped show quality.
Where do you see Killer Tracks headed on the technology side?
We just introduced a cue sheet generation system, so anyone doing broadcasts or anyone with a blanket agreement can run anything from Avid or Adobe, and it will extract all the composer information that they need to document what they've used.
I think there's going to be an upcoming trend of more stems [or mixouts] in songs.
I know that a lot of songs get broken down to maybe four or five, but now those seem to be getting broken down into single instruments, so I think customization will be much easier in the future, with ways to add or remove instruments.
As you're looking at your road map of what music to acquire and bring to the market, how do you make those decisions?
Because we're part of a global network, we have a meeting once a year so all the producers at each office will sit down and talk about trends in their country, trends with music for moving picture.
From there, we'll kind of plan out where they see the year going and will plan out a schedule of different releases.
When the zombie movement went crazy years ago we planned all that out. Now this year with the Olympics in Brazil, at the end of last year we did a lot of recording in South America and Brazil.
With a special event like the Olympics, and various elections, what does that do in terms of licensing and volume?
It definitely helps because everyone's doing back stories on athletes – on them overcoming an obstacle, or a family issue or something, on them being able to represent their country in this glorious manner.
Same thing with elections, it's lots of different uses for music because people are so passionate about different issues.
Each issue, whether it's the economy or the environment, has a different musical tone that you can get into people's head, so the different varieties of music are very important.
It's an election year, which means lots of extra content. How do you help find the perfect track for those attack ads?
We have themed playlists on our website, which helps people save time when finding a track. One that has been getting a lot of use lately is our elections playlist.
We curate and pick music [for each playlist] with themes and sections, so even if you don't love something on there, at least you start down a path towards discovery.
New media platforms have quickly emerged to tell and share stories, such as Vine and Snapchat. How do you adapt as a company to these new uses of music?
That's a great question.
We've had to readjust our pricing models, as we've never had license prices for 15-second tracks before. We didn't even have edits that were that short.
Now we're doing eight-second stings and it's interesting because you think, "Oh, just pull eight seconds of a song out," but those stings have to have a beginning, a middle and an end. How can you find that exact part of the song to give it an eight-second beginning, middle, end? I thought it would be something easy but there's a lot more that goes into pulling eight seconds out of a two-minute song.
We've adjusted our pricing to have that model in there because, obviously, it's less expensive, and people need more cues more frequently.
It's been exciting with everything changing and all the new ways to consume content. We're evolving, and it's fun to stay in the game, keep current and try to stay ahead.
Where are you on the custom music side? How does it figure into the mix for KT?
Custom music hasn't been a huge part of our business in the past, but it's definitely a growth sector.
We do a lot of custom music for broadcast partners, and they can use it for a year and then we'll release it in our library after. We've been doing that for years.
In the last six months we've actually done three custom projects, and we're looking forward to doing more.
To learn more about Killer Tracks, visit their website.
The latest in design, production and engineering
Subscribe to NewscastStudio for the latest delivered straight to your inbox.