'Today' pulls out cheap looking patio furniture for segment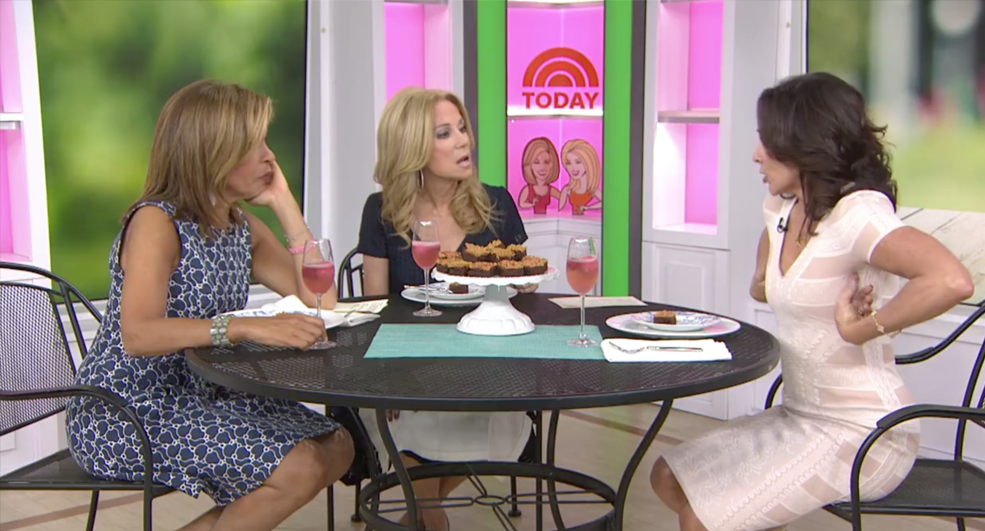 Remember when CNN was using an assemble-it-yourself desk from Office Max? Well, NBC has borrowed a page from CNN's book and had Kathie Lee Gifford and Hoda Kotb seated at a patio table that looked like it came from the garden center at Home Depot.
The segment, which was spotlighting actress Patricia Heaton's cooking show "Patricia Heaton Parties," was apparently going for an outdoor garden party look, so the use of patio furniture was at least somewhat explainable.
The interview was part of the fourth hour of "Today" that Gifford and Kotb host from the second floor area of Studio 1A. During the piece, the hosts and Heaton were seated around a black metal patio table with matching chairs.
During the segment, the set's monitor "windows" had garden themed images fed to them. Some rather pathetic looking treats and place settings attempted to complete the garden party look, but the whole thing ended up looking a bit half-hearted.