'Good Morning America' planning major update for Strahan debut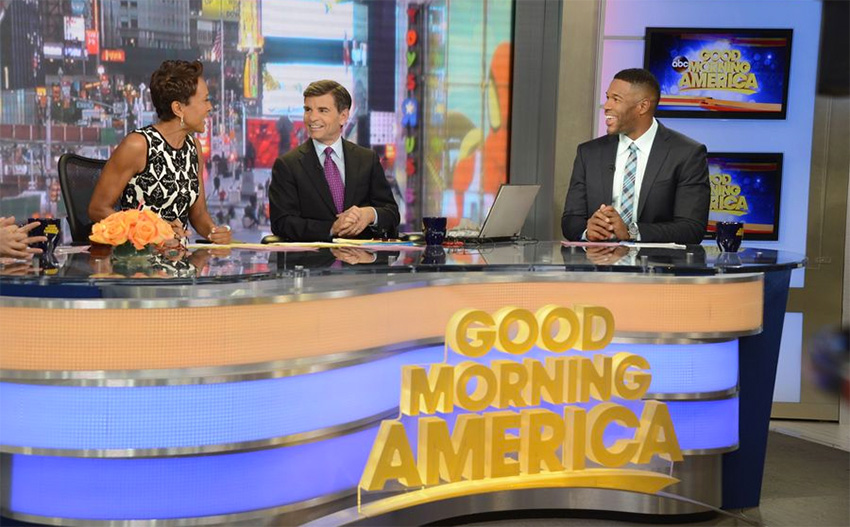 Variety's Brian Steinberg reports major changes are coming to "Good Morning America" as ex-football and "Live" alum Michael Strahan joins the program next week with anchors Robin Roberts and George Stephanopoulos.
Part of the change is a new format for the final half hour, which will see the show moving upstairs in its Times Square Studios home to a new set complete with a studio audience of around 100 people.
Steinberg writes the format will create more interaction and possibly a more "energetic atmosphere" for the program, which continues a long-heated ratings race with NBC's "Today."
"With an audience, it's a lot looser in terms of how we can use our anchors," said Michael Corn, senior EP on "GMA." "It's a little more news you can use, a little more lifestyle, and those are the subjects that lend themselves to a live audience."
"GMA" last saw a set design update in November 2015, when the studio was updated by Seth Easter Design over a month long period to add more LED technology and warm tones.
Strahan joins the program on September 6, with the new format expected to debut then as well.