'GMA' unveils new level with added space, more technology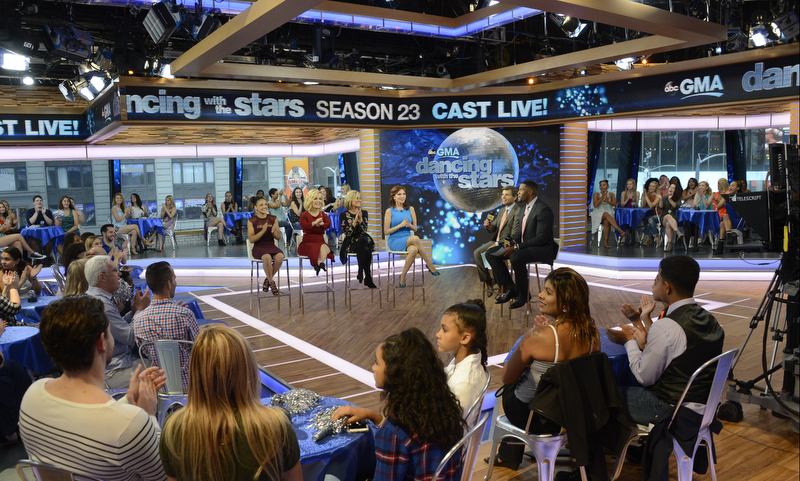 As part of Michael Strahan joining "Good Morning America" full time, the ABC morning show debuted a sprawling new studio space on the second floor of its Times Square Studios in New York.
The space, designed by Seth Easter, takes full advantage of the views of Times Square while also mixing in a large LED video wall for topical graphics and a zig-zag of LED video ribbons above. Smaller LED's have also been added to breaks in the windows.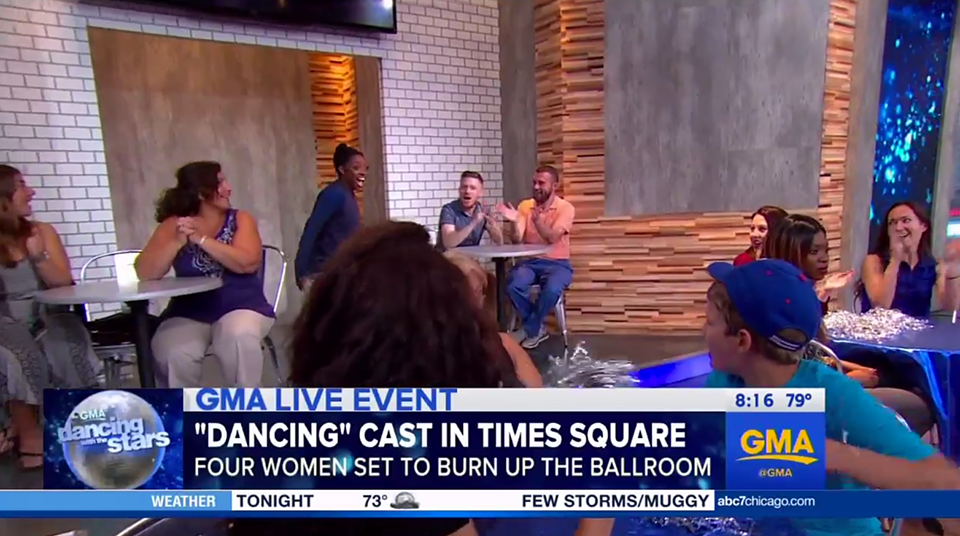 The same grey concrete textures and stripped wood patterns found in the downstairs area have been carried out upstairs as well, along with new white brick elements.
The centerpiece of the studio space itself is a large, raised square platform situated in front of the video wall. Surrounding this is open space for standing audience members, while additional audience members can be seated, cafe-style, at tables in front of the windows, giving them a chance to show up on camera during segments.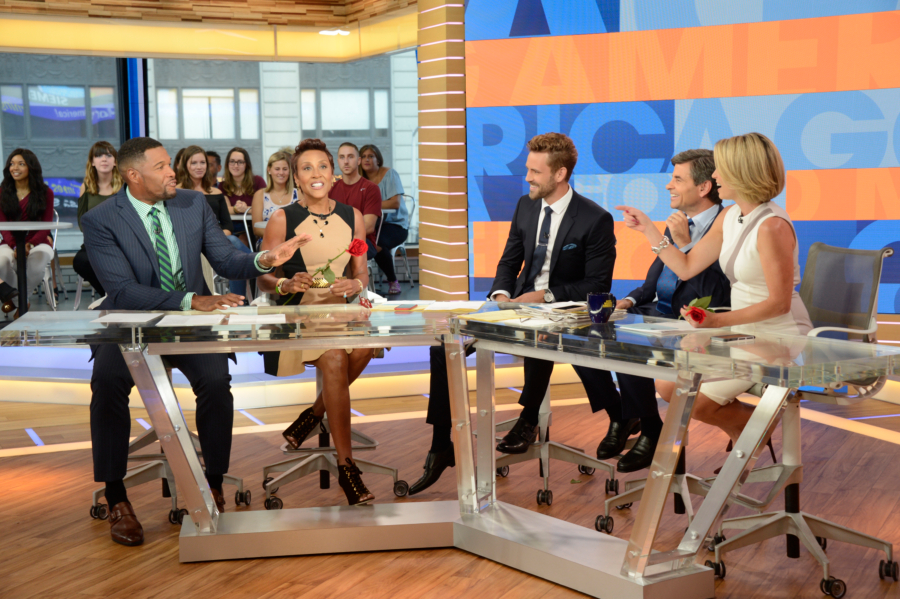 The space can be also used for a multiple host and interview area, with a new V-shaped open metal and glass desk.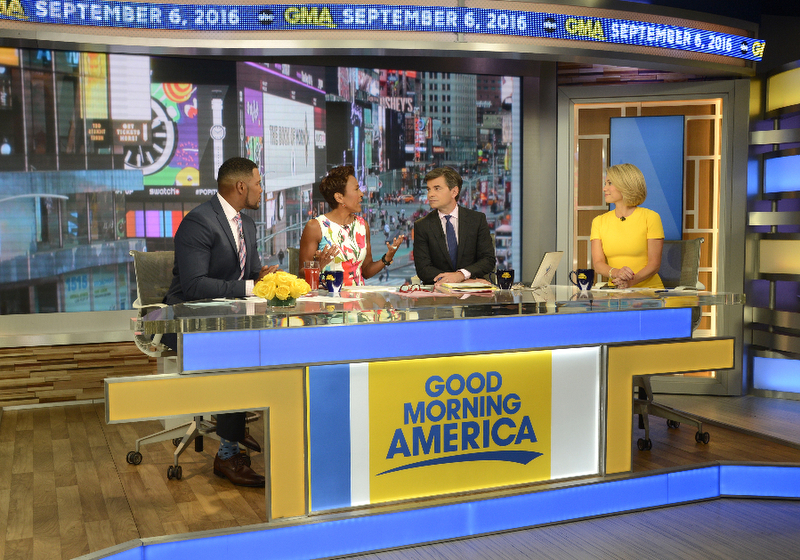 The Lighting Design Group provided lighting design with Showman Fabricators building the set.
While "GMA" still uses its ground floor space for many segments, this added area adds a significant amount of flexibility. The new setup also creates a different, perhaps more intimate audience setup, than outdoor crowds can bring.
"GMA" has made use of the second level of its studios on and off over the past few years since it moved downstairs. These setups were mostly temporary, with lighting and signage used to brand the segments.
The upstairs space, however, had been left mostly cleared to allow for use for a variety of other ABC and corporate cousin ESPN programming as well as being rented out for non-Disney productions. It's worth noting, however, that the new design is flexible enough to be used for a variety of other uses — likely a strategic move on the part of ABC.
"Good Morning America" originally moved to Times Square in 1999, when the main anchor area and interview sets were located on the upper level, with an open area below designed to mimic an old fashioned subway or train station that was used mostly for weather segments.
During this period, audience members would sometimes be invited into the smaller space or, if weather allowed, the hydraulically powered window units could be moved out of the way to create a sort of open air studio.