Vizrt introduces HTML-based newsroom tool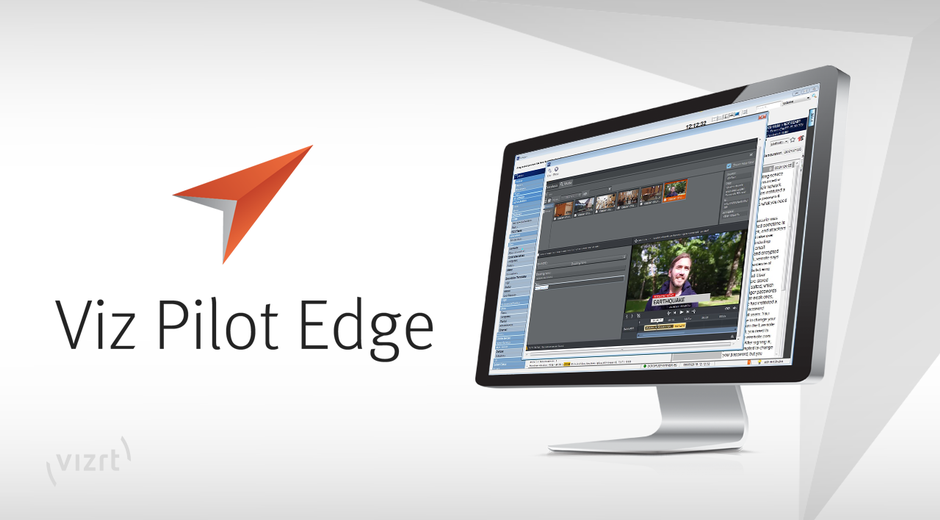 Vizrt will demonstrate a tech preview of the new HTML-based newsroom component, Viz Pilot Edge, at IBC 2016.
The component is a new interface for journalists using Viz Pilot in their newsroom control system. It enables the journalist to easily fill graphics templates with text, images, graphics and video.
The easy-to-use browser-based journalist interface, Viz Pilot Edge, provides all the tools a journalist needs to work with creating graphics in a newsroom script. Viz Pilot Edge is compatible with Mac and PC and runs natively in the Octopus Newsroom System and ENPS as a MOS plugin.
Viz Pilot Edge is part of the industry leading template-based production tool; Viz Pilot. The new newsroom interface allows for server side install and upgrades for the entire newsroom.
Viz Pilot Edge fully supports the meta graphics workflow, a feature that is unique to Vizrt's graphics and video production tools. Using meta graphics allows the journalist to add graphics to a timeline but save them as meta data.
Graphics are not burned into the video but rendered live on air, which allows journalists to make changes to the graphics – whether in content or timing – until the moment they go to air.
"Vizrt pioneered template-based graphics tools for the journalist in the 1990s. And the idea of putting the journalist in control of their storytelling remains part of the DNA of the company today", said Petter Ole Jakobsen, Vizrt CTO in a statement. "With Viz Pilot Edge, we're providing media companies with technology that will act as the backbone for future workflows. We want to allow them to be able to easily tie graphics and video together from their browser for any type of production."