'State of the Race' moves to new home at Time Warner Center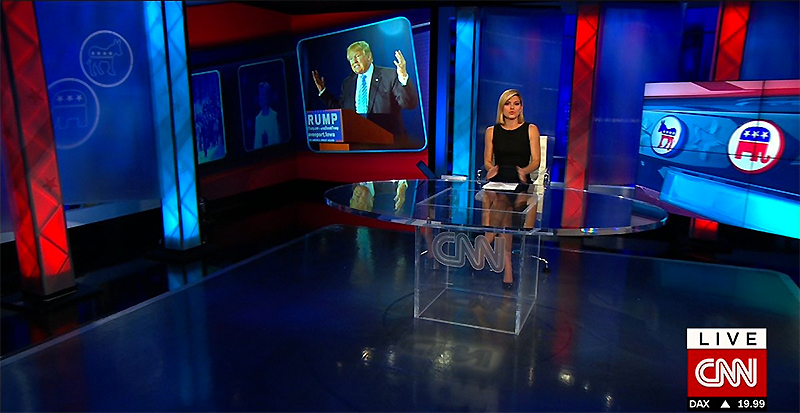 CNN International's "State of the Race with Kate Bolduan" has officially moved to Studio 72, as we first reported last week.
The studio, which also is home to "CNN Tonight," still bears much of its design from the "Piers Morgan Tonight" era.
For the show, new graphic panels have been added to the set, obscuring the green color scheme seen during "CNN Tonight." A 2×2 monitor array has also been placed next to the desk, with patriotic columns breaking up the walls.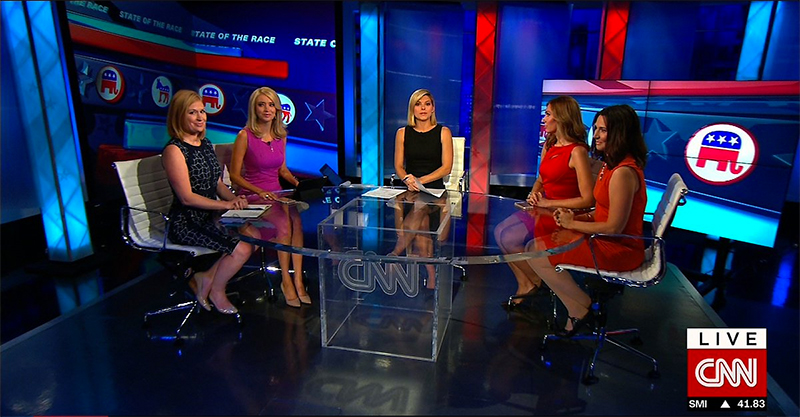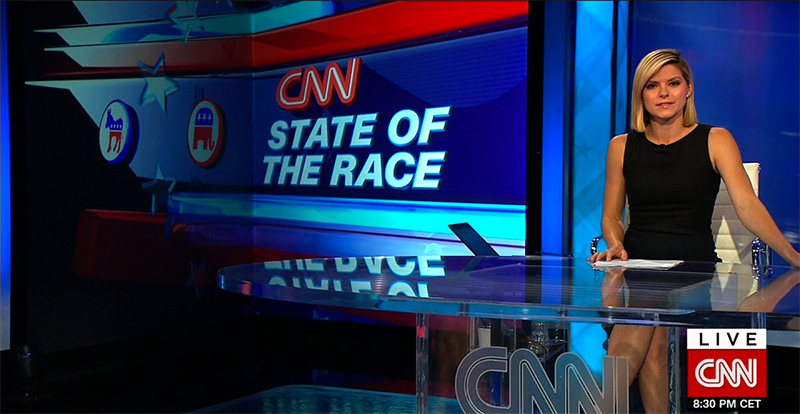 Studio 72 has seen many updates over its lifetime at CNN, with multiple changes coming since Morgans' departure from the network. Currently, the set has an acrylic desk that matches the main anchor desk in Studio 71, home of "New Day" and "Outfront."