'Dateline NBC' updates look for new season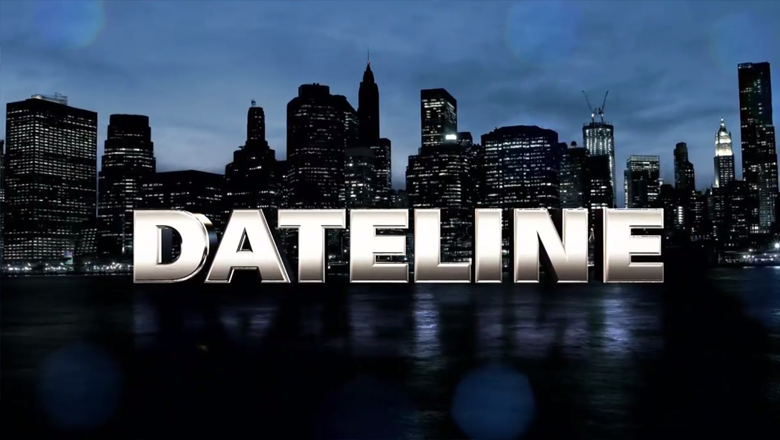 NBC News' "Dateline NBC," now starting its 26th season, has a new look that represents a dramatic shift from its past looks.
The show has switched from the warmer color scheme its various looks have used for the past few years in favor of a more somber look dominated by blues, blacks and silvers.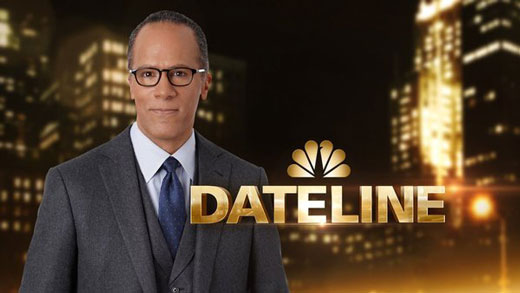 Previous looks included gold metallic typography with a similar hued cityscape background as well as a more ethereal design.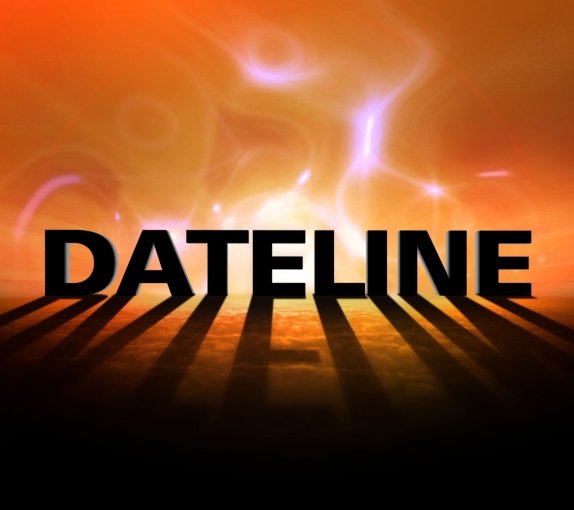 The newest version of the look keeps the cityscape with a shimmering watery reflection, all of which are shifted to blue.
The show's logotype, meanwhile, now sports a heavier bevel edge for a thicker, more solid look.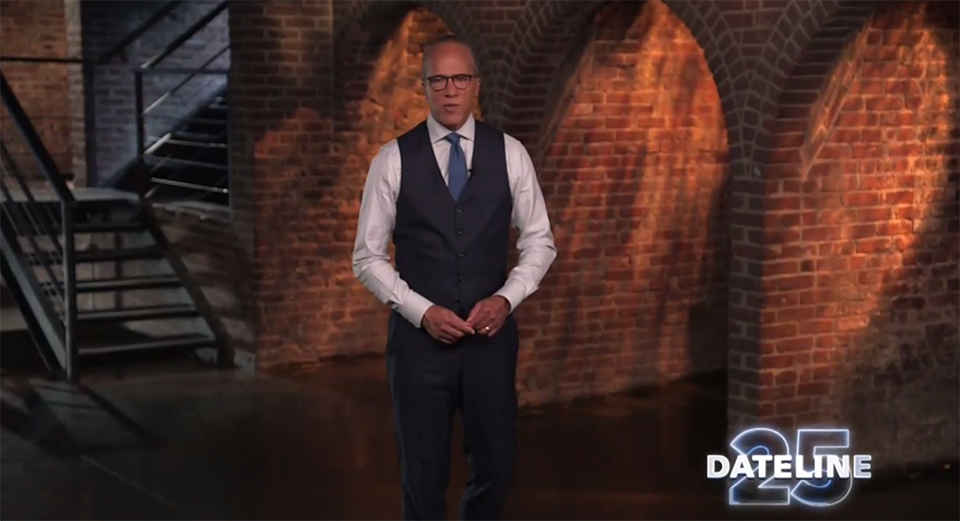 The show also uses a new "25" bug that's displayed during certain portions as homage the start of the show's 26th season and marking the quarter decade it's been on the air.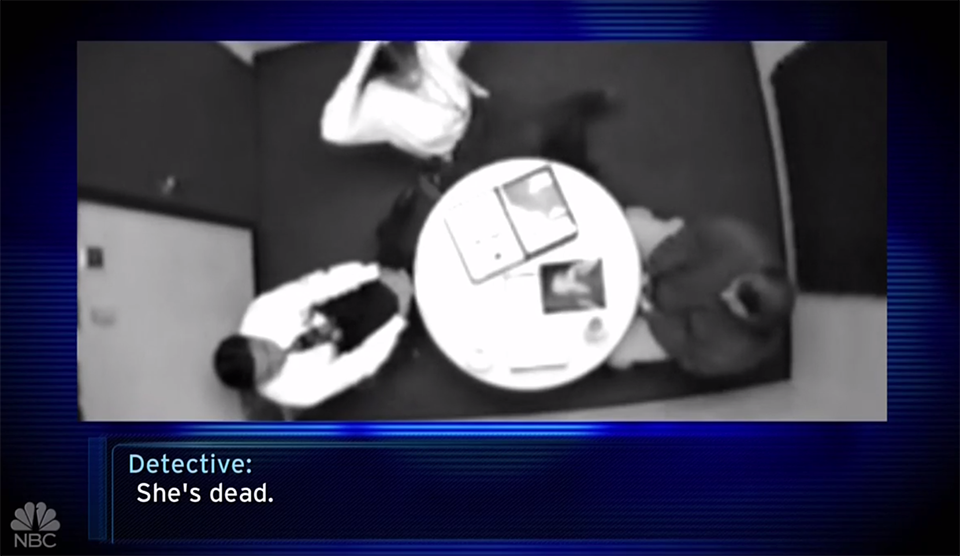 In show graphics also get an update, with a matching blue color scheme and subtle lower thirds with thin, teal-ish borders, gentle gradients and slightly rounded corners.
Host Lester Holt introduces the shows and segments from a loft-style room (similar to ones use in past seasons) with a modern, sturdy metal staircase, a large, thick panel and brick alcoves to the right.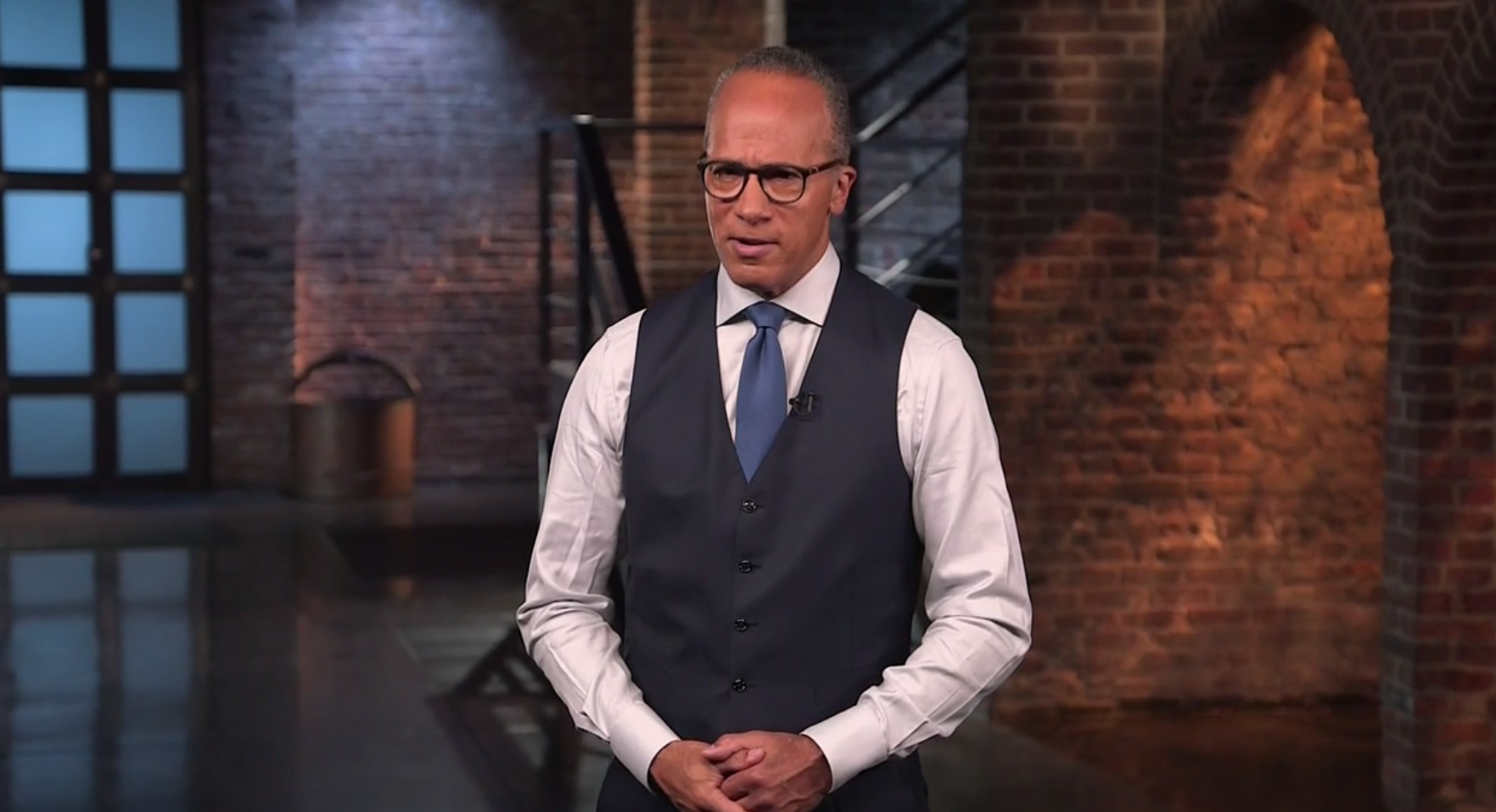 This area is artfully lit with cool downlight in the background with warmer, textural splashes of light emitted from the alcoves.
In other news, Dateline NBC alum Jane Pauley has been picked to anchor "CBS Sunday Morning."