Fox Sports adds augmented reality to NFL coverage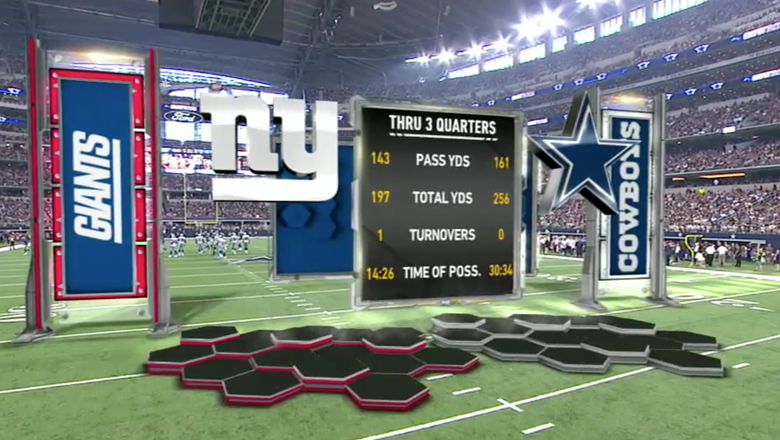 Fox Sports has added augmented reality to its NFL graphics package.
The look, which was first noted by Engadget, features a virtual billboard sized scoreboards and player comparison imagery overlaid on a sweeping view of the field.
The look is powered by Vizrt realtime graphics with Sportvision tracking technology the help of Fox's "Skycam" technology that provides a hovering video game-like view of plays.