'Today' turns Orange Room into Hurricane Center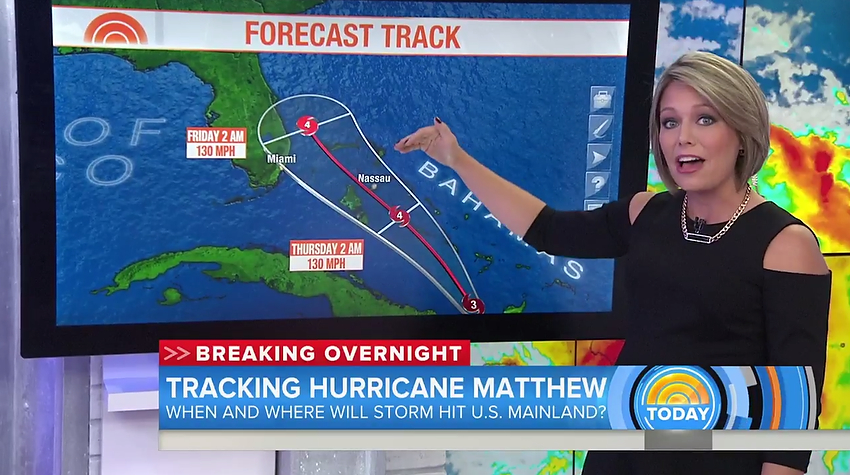 NBC's "Today" rebranded its social media nook, the Orange Room, this morning as Hurricane Matthew continues to spin in the Atlantic.
Dylan Dreyer presented maps and charts from the relabeled "Today Hurricane Center," which featured an over-the-top logo and weather filled background on the walls 6×2 monitor array.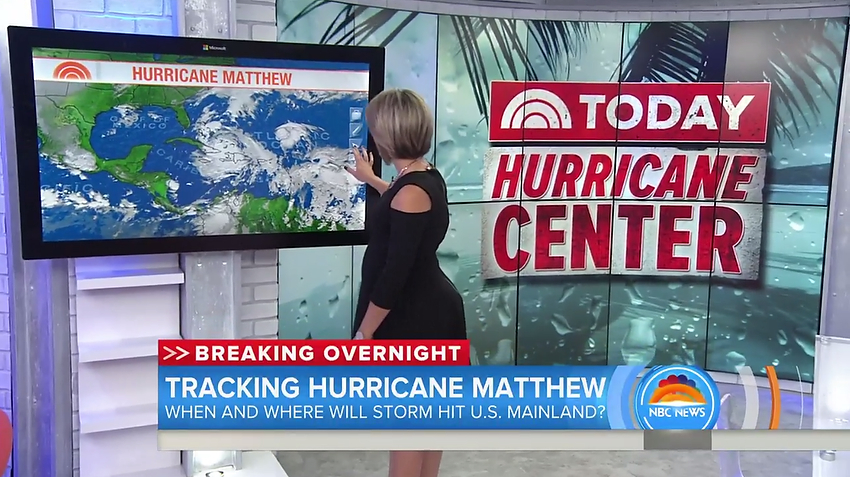 After the segment updating viewers on the hurricane, Dreyer walked back to the main anchor area of the studio as the camera followed.
The Orange Room debuted in September 2013 as the social media area of "Today." After an update in 2015, the space grew its footprint, adding more technology and work surface, but losing some of the orange paint.