Cable nets roll out special designs for Hurricane Matthew coverage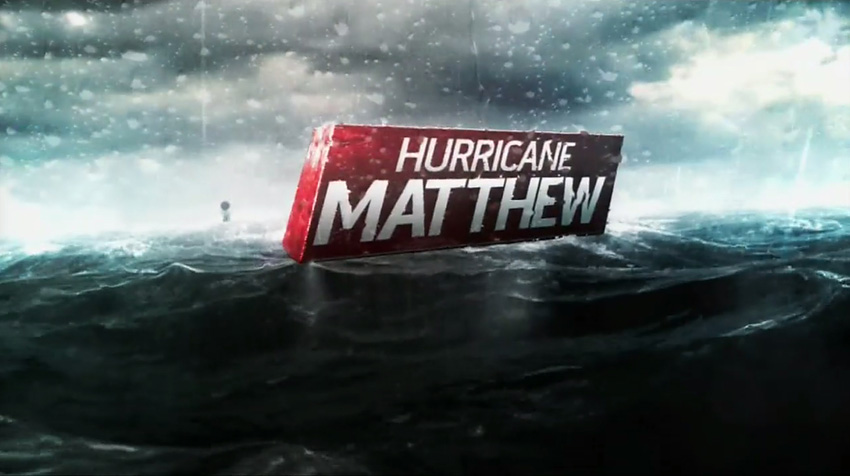 As Hurricane Matthew impacts the East Coast and much of Florida, the cable news and weather networks have sent many anchors, reporters and photojournalists to the danger zone.
Similar to the local TV stations, the networks have rolled out special graphics that aim to show the danger and importance of this weather event, as a Category Four hurricane makes landfall in Florida for the first time in a decade.
Here's a look at the special coverage:
CNN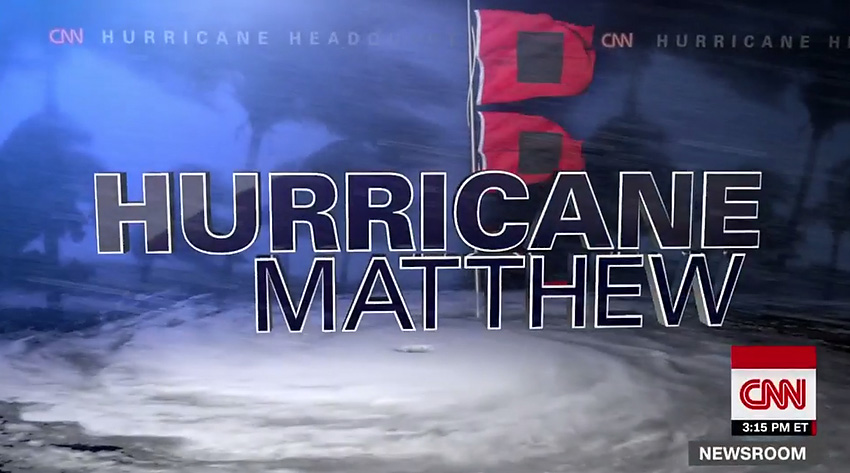 CNN is branding coverage as "CNN Hurricane Headquarters" with an ominous spinning hurricane and a bevy of weather effects in its opening title card.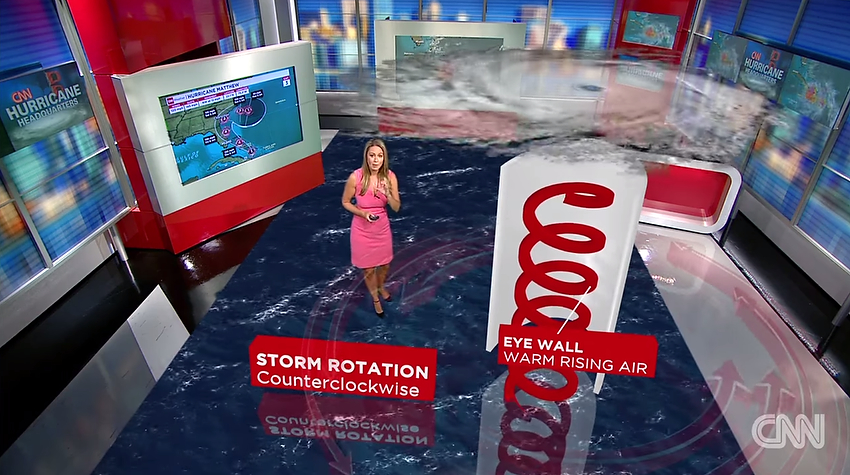 To help explain how hurricanes develop and impact those in its path, the network is utilizing many augmented reality elements in its Atlanta weather studio.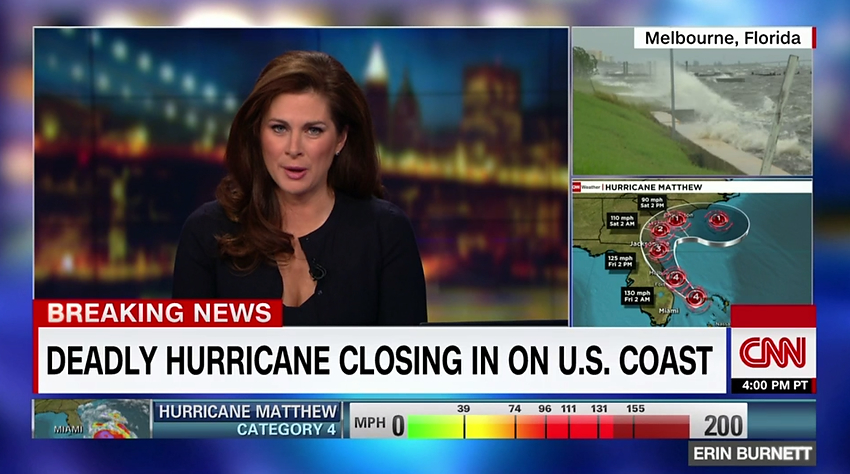 On screen, CNN is utilizing a special bar with wind speed readings, radar and alerts. They've even hidden the upcoming presidential debate countdown clock at times to allow more imagery and radar to appear.
Fox News
While CNN and MSNBC began branding coverage a few days ago, Fox News only introduced special graphics Thursday; instead opting for "Fox News Alert" or "Extreme Weather Center" graphics during live hits.

Fox's title card features bold text with a spinning hurricane symbol, opting for a different color scheme than competitors with more yellow and less red/blue.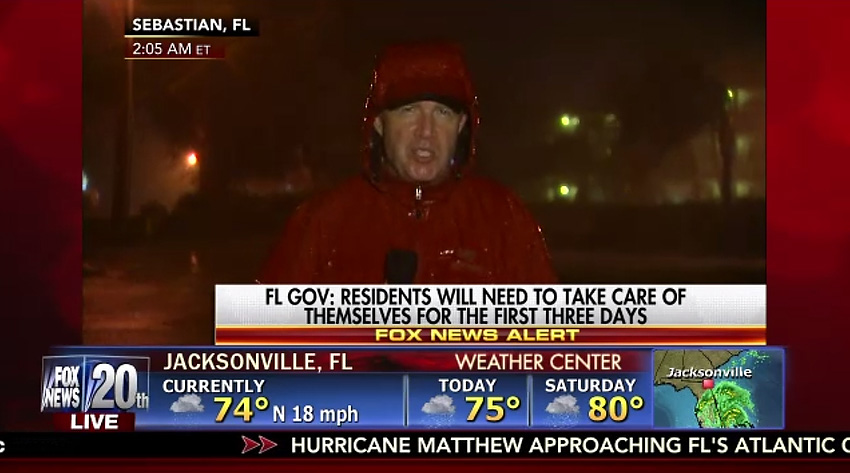 The network is also using a special bar that shrinks the main video feed into a smaller 16:9 box.