Erica Hill is 'On the Story' with new HLN show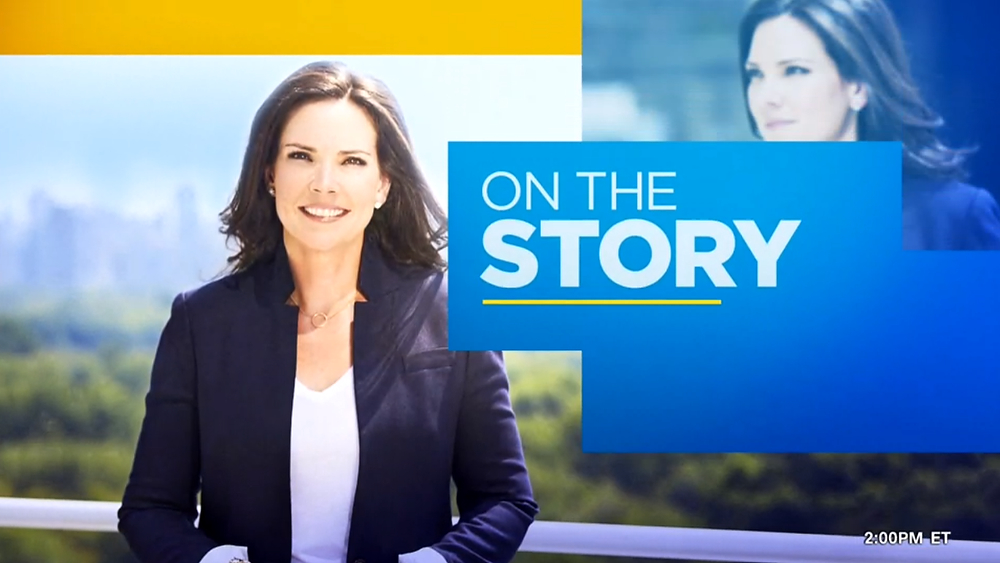 Erica Hill launched her daily show Monday, after moving to HLN from NBC News. Dubbed "On the Story," the show features a fast-paced look at news and events happening around the country, tailored to HLN's key demo.
The show, which follows "Michaela" and "Morning Express with Robin Meade," continues HLN's trend of adding news coverage to dayside, moving away from its former social-aimed, interactive programming.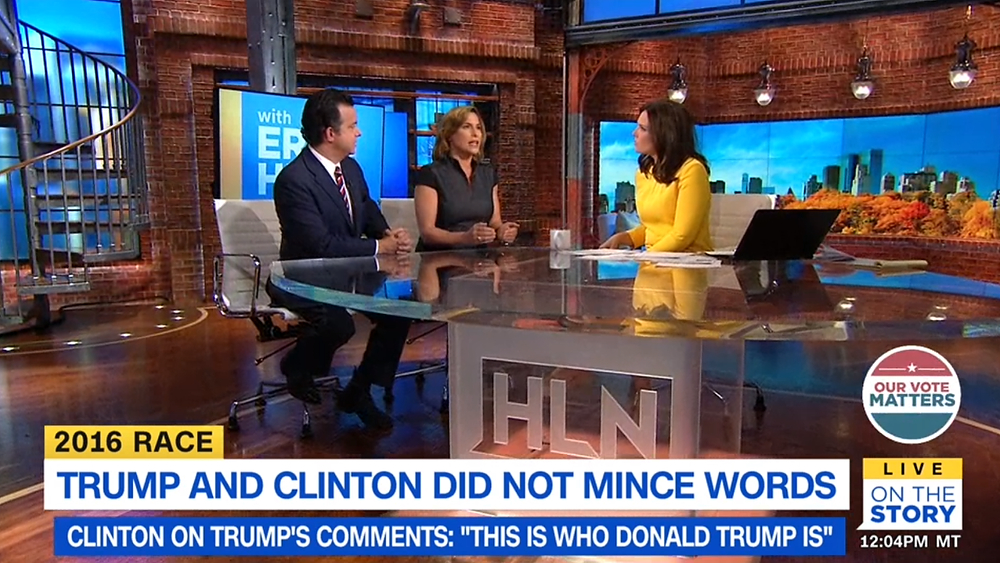 The show broadcasts from New York City immediately setting it apart from the majority of HLN's shows. For the most part, the network uses studios at the CNN Center in Atlanta, with a few originating from Los Angeles, such as "Dr. Drew" and "Michaela."
"On the Story" borrows Studio 71 from CNN, home of "New Day," adding a frosted HLN logo to the main anchor desk, which has been reoriented in the space to face a secondary monitor wall.  On-set monitor fill has also been updated to match the shows bright color scheme.
Graphically, the show uses a flat design style that showcases imagery of Hill in the field reporting during its opening sequence.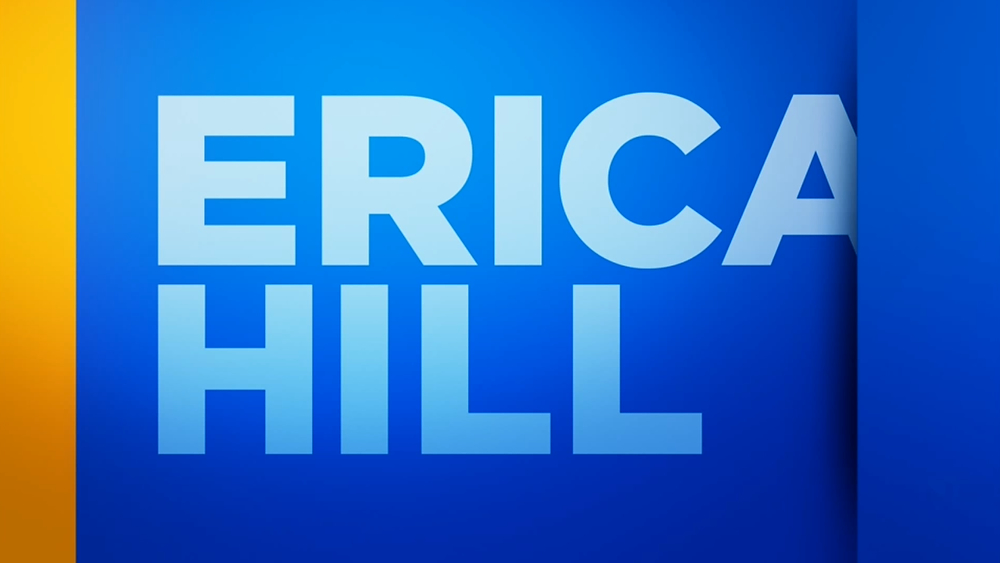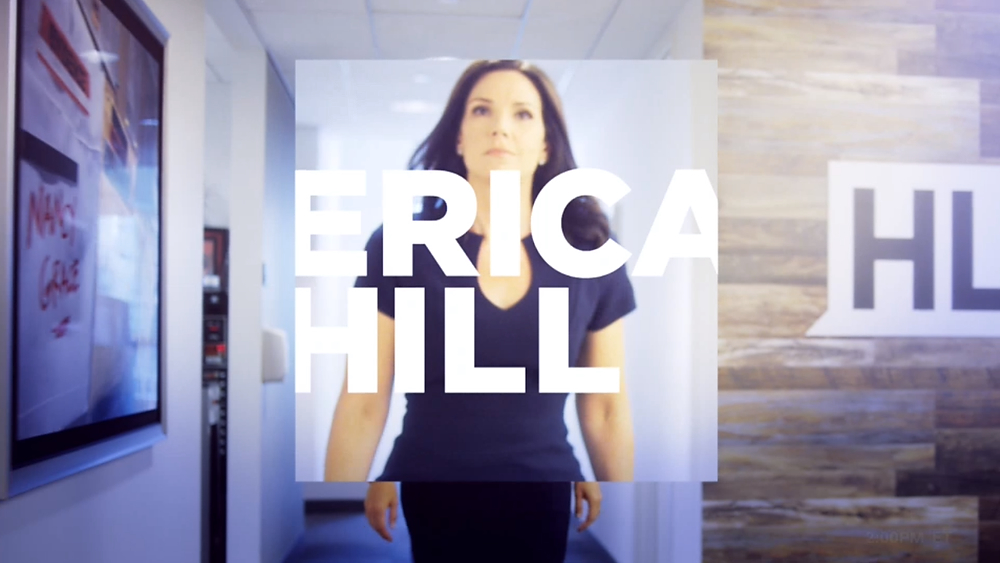 Slick transitions move panels of text, imagery and color with upbeat theme music.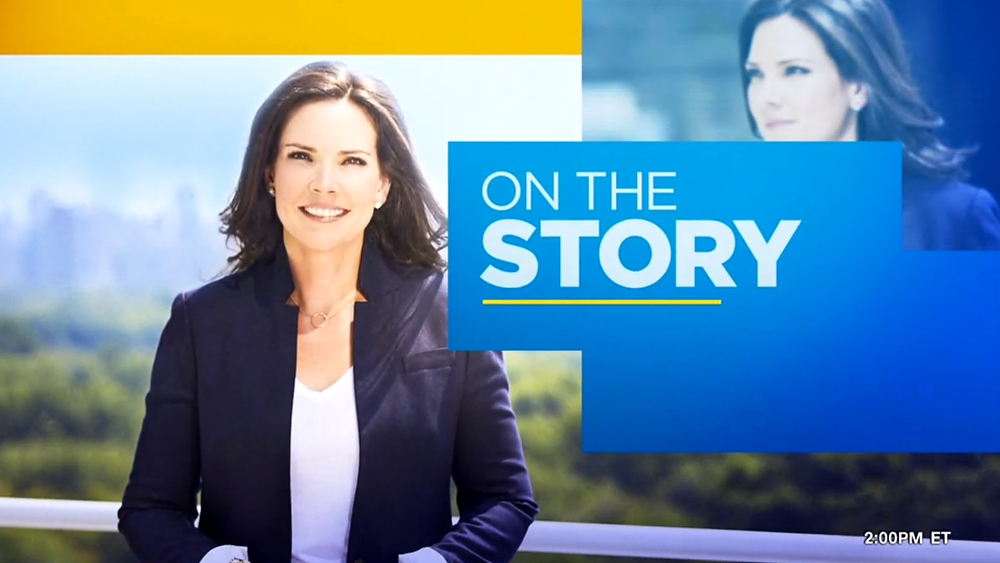 In show, this look is continued in teases and insert graphics, creating a look for the program that differentiates it from other HLN fare.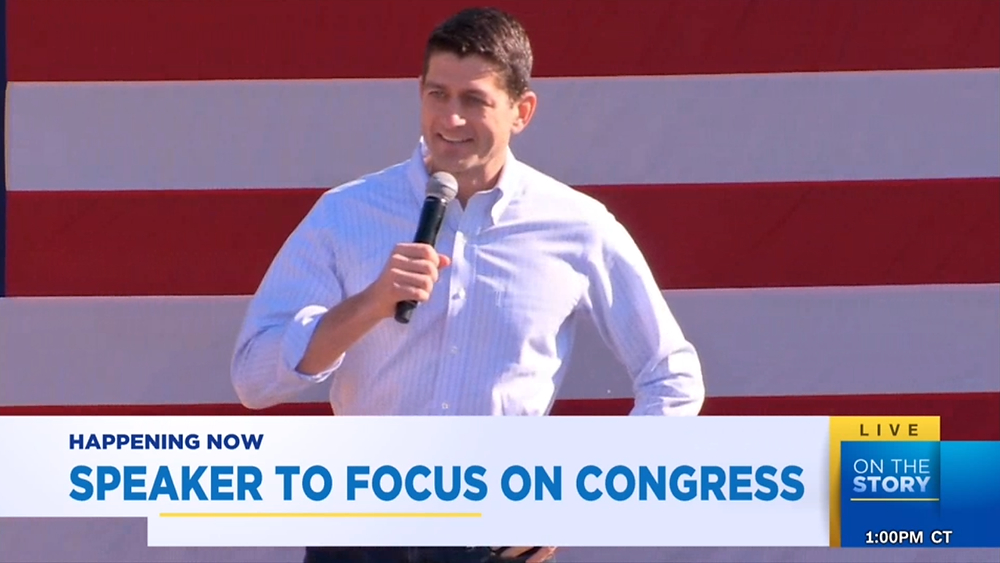 "On the Story" could easily fit in on HLN's sister network, between its experienced host and format. The show works to bring more news to HLN's dayside while making it digestible without getting dragged down in only politics or panels.