Syracuse NBC updates set design with bright redesign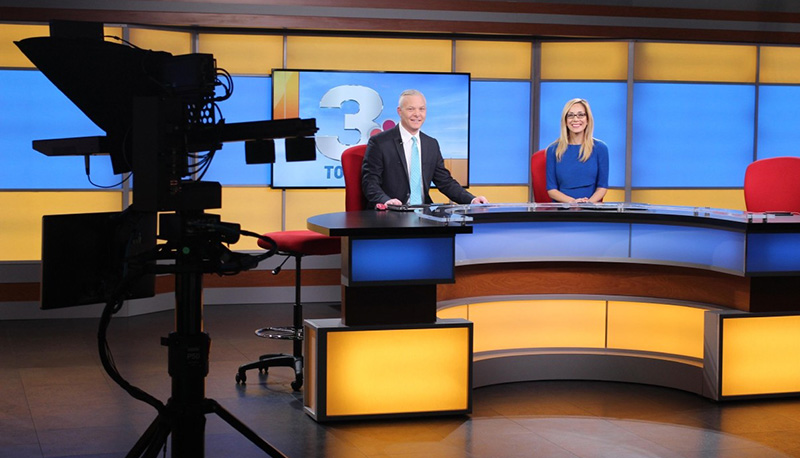 Sinclair's WSTM-TV, serving Syracuse and Upstate New York, launched a set from Park Place Studio Sunday night.
The design features a large monitor camera center with a counter-height anchor desk made of curved backlit lightboxes separated by a wood panel, creating a bright and clean look on-air.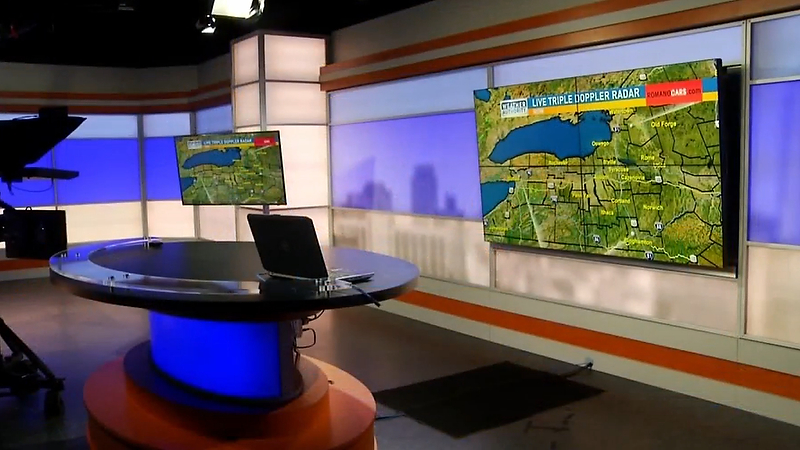 Backlit panels wrap the set design, changing color from gold to white based on daypart, with silver frames dividing the walls.
To the right of the anchor area, a stand-up location is present along with a secondary desk and 2×2 monitor array.
The set also includes a weather center with multiple monitors and a work area, fronted by more curved backlit lightboxes.
Video Tour