Calif. station channels 'startup vibe' for new open newsroom set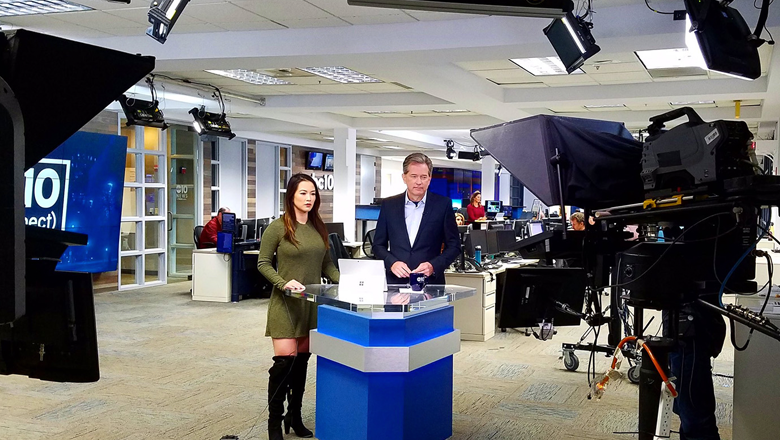 KXTV-TV, the Tegna owned ABC affiliate in Sacramento, California, has moved away from a traditional news studio in favor of a working newsroom environment with a nod to the open workspaces popularized by startups.
Though it still falls under the umbrella of a working newsroom set, the layout takes the concept to a new level with movable set pieces that allow for a variety of set configurations.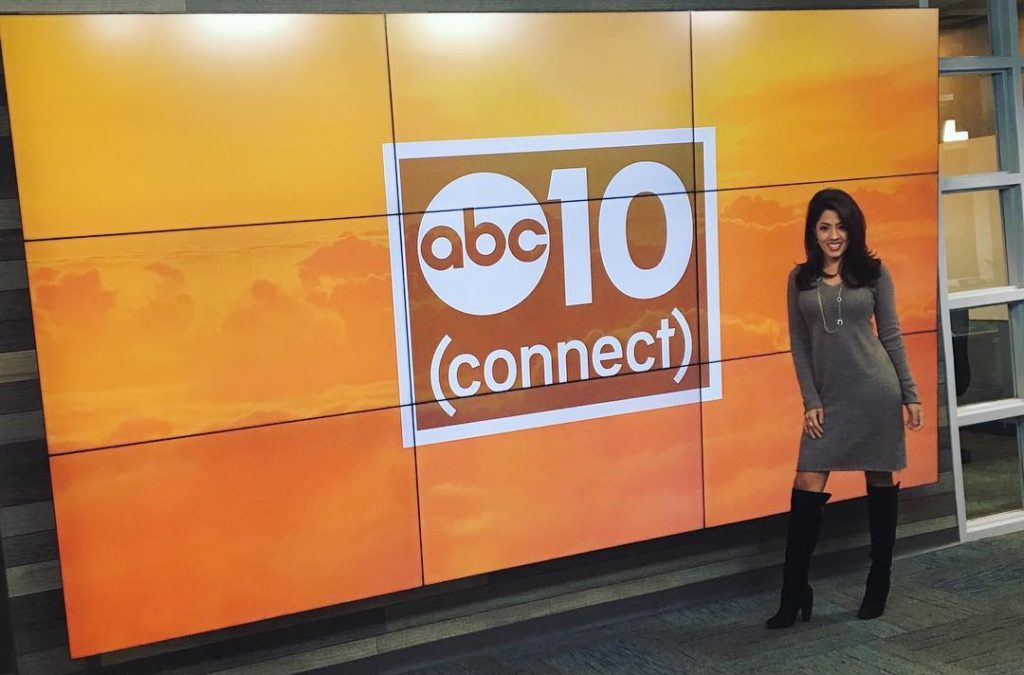 The focal point of the newsroom is a large 3×3 video wall, which is placed next to the open work area, featuring rows of startup-style desks, rather than the more traditional pods or cubicles.
Finishes in the newsroom include striped grayish woods and bold blue accents along with a small standing-height desk.
The station also debuted parent company Tegna's newest graphics package update and uses the name "ABC 10 (Connects)" as its news branding.
Tegna sister station WTSP-TV used a similar branding strategy from 2008 to 2010, when it was known as "10 Connects."