Fox Sports and ESPN hit the road for all seven games of the World Series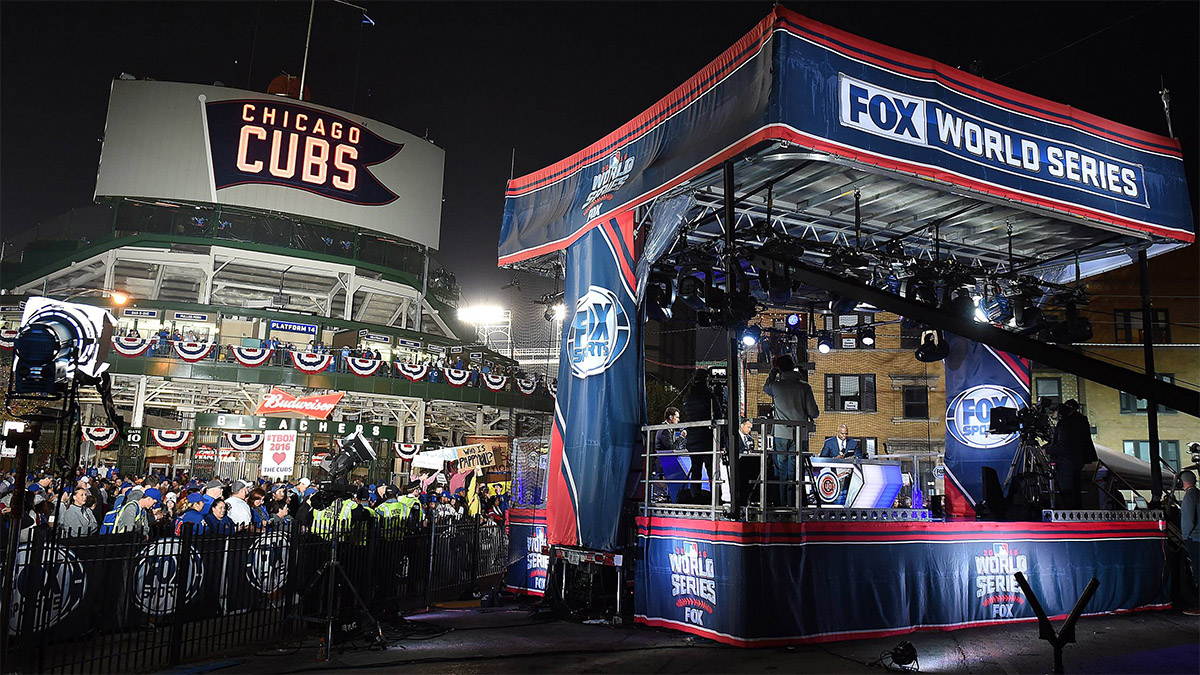 Fox Sports and ESPN have had complete coverage of this year's MLB World Series between the Chicago Cubs and Cleveland Indians, following all seven games of action.
At both stadiums, the networks have had temporary setups, bringing their coverage and shows closer to the action.
For Fox Sports, the official home of the World Series on broadcast television, a temporary structure was placed outside Wrigley Field in Chicago, with a background of the famed bleacher seats.
Printed graphics with branded and logo surrounded the desk, which was designed by JHD Group.
For Cleveland, meanwhile, Fox's trademark desk was placed in the outfield with a sweeping view of Progressive Field.
In both cities, Fox Sports utilized separate production trucks for its wrap-around programming, which was hosted by Kevin Burkhardt, Alex Rodriguez, Pete Rose, and Frank Thomas.
ESPN, which is the official radio home of games, transmitted special editions of "SportsCenter" live from the stadiums and surrounding neighborhoods, utilizing the networks travel desk with large "SC" branding.