France holds second primary debate in historic venue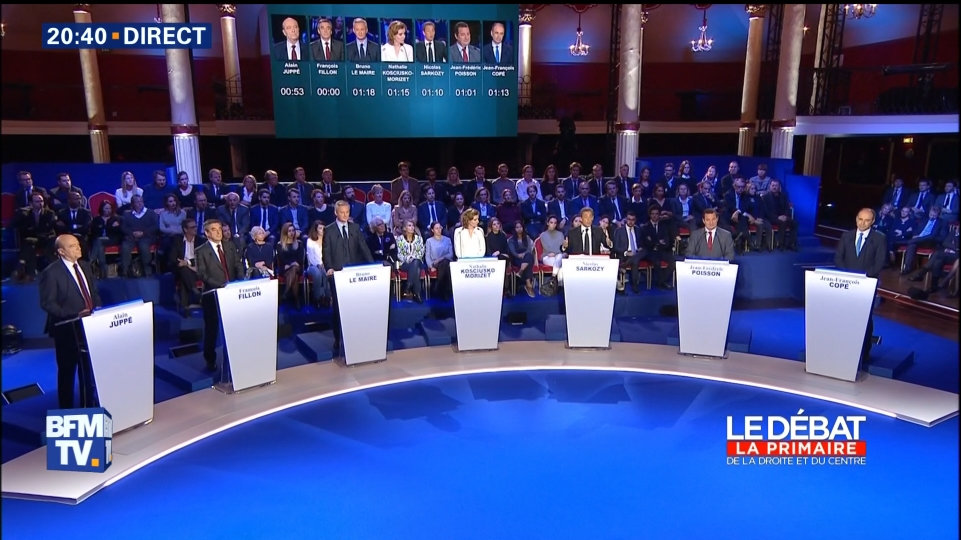 America is not the only country with an upcoming election. In France, seven conservative candidates faced off this week in a primary debate on BFM TV as the country looks to elect its new president in spring 2017.
Hosted at the historic Salle Wagram venue in Paris, the debate had an audience surrounding the candidates with dramatic lighting design and a floating monitor overhead.
In the center of the large room, the candidates stood behind bright white lecterns atop a curved riser with a blue floor.
The first debate, on TF1, featured a giant LED wall above and behind the candidates in a minimalist setup by design firm Studios 40.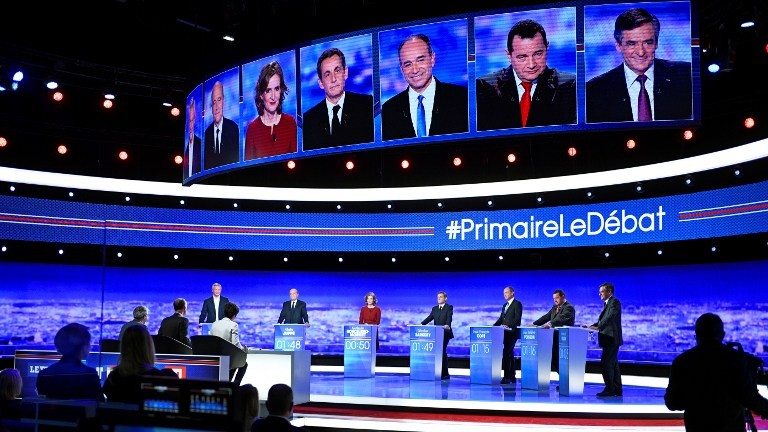 Nicolas Sarkozy is adding drama to the race by running for president again after last holding the office in 2012.