Studio F: The crown jewel of Fox News debuts in time for election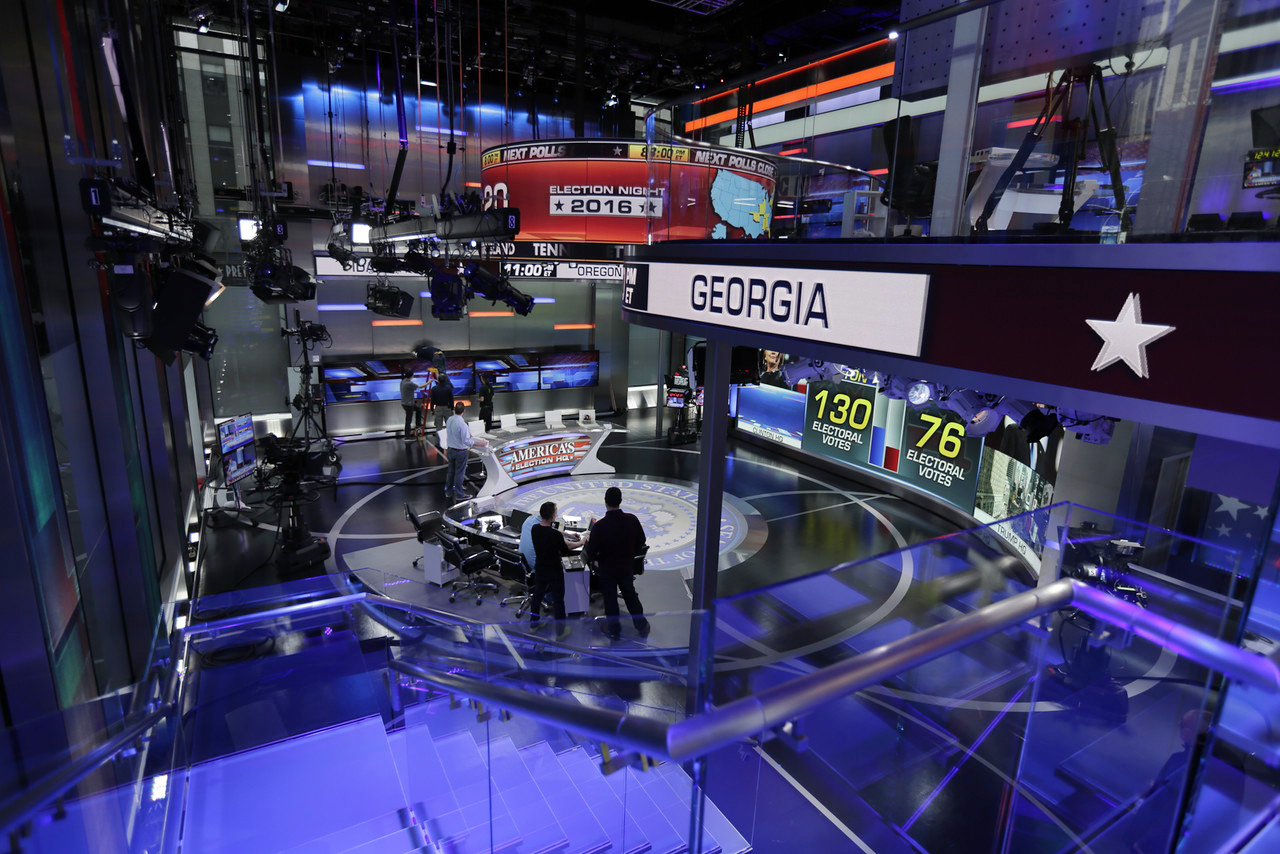 Subscribe to NewscastStudio's newsletter for the latest in broadcast design and engineering delivered to your inbox.
The windows, which were outfitted with a shade system for light control, also contain a special glass that can instantly go from translucent to opaque, depending on the needs of the studio.
The windows also added significant lighting challenges for the team at The Lighting Design Group.
"Having glass on three sides of a broadcast studio gave us huge daylight control challenges. It's been a very hectic six months. It's also resulted in an amazing studio that the network and all the consultants should be very proud of," said Mark London, VP of operations and systems at LDG.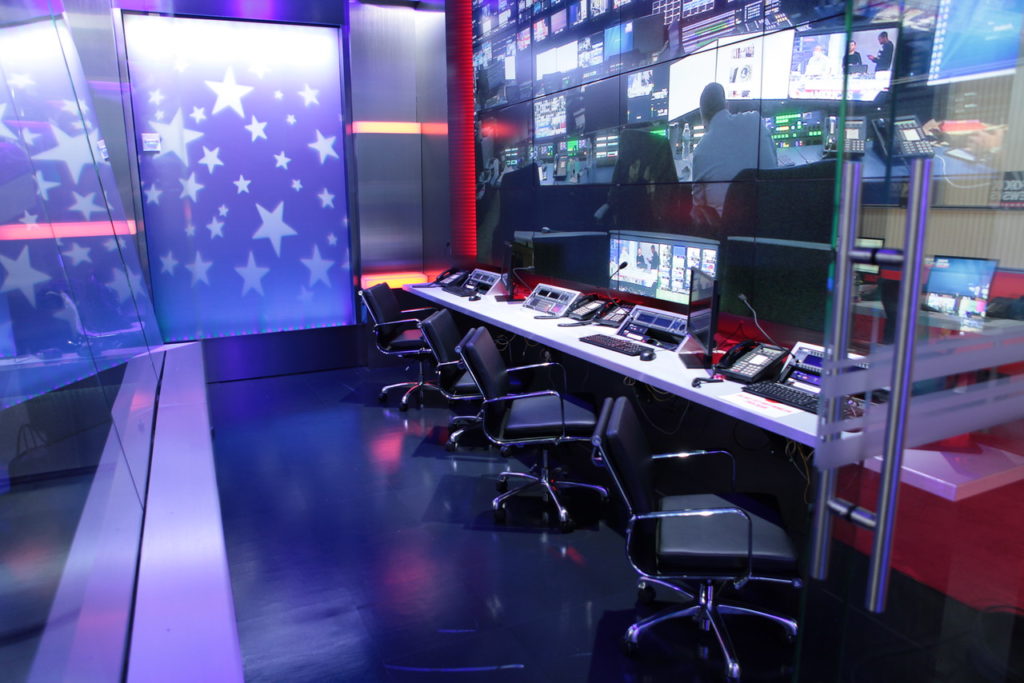 Since the studio is built in a part of the building that was originally meant to be retail space and not a TV studio, the windows are broken up by large structural columns, which have been clad in LED panels that add additional branding and storytelling opportunities.
Although the studio is making its debut for election week, it is a permanent installation, and both Fox News Channel and Fox Business Network will make use of it. The exact details have yet to be finalized, as the network is heavily focused on its election coverage.
For election night, an adjacent storage room has been dressed to serve as an additional reporting venue, and the network has brought in special lighting and installed a large video screen for crowds who gather outside the space.
From both inside and out, Fenhagen's design strategy centered around creating a vibrant, eye-catching and dynamic landmark destination.
"Besides making it a practical news studio that both the news channel and business channel could use, in my mind I imagined it as a tourist attraction — sort of like the dancing waters in Las Vegas," Fenhagen said.
With its impressive number of video screens, movable parts and exciting opportunities for future versatility, the new Studio F is set to become one of the most visible broadcasting spaces in Manhattan.
Project Credits
Scenic Design by Jack Morton PDG:
Jim Fenhagen – EVP, Designer
Camille Connolly – Sr. Designer and lead
Larry Hartman – Sr. Designer
Catherine Carriere – Associate Designer/Project Manager
Evan Hill – Assistant Designer/Project Manager
Illustration Dept:
Chris Maroney – Sr. Illustrator
Greg Park – Illustrator
Adaer Melgar – Illustrator
Erik Nevala-Lee – Illustrator
Molly Hellring – Illustrator
Drafting Dept:
Catherine Carriere
Chris Boone
Evan Hill
Connor Munion
Environmental Graphics:
Shelline Vandermey
Raeford Dwyer
Producers & Admin:
Meredith Murphy
Ruth Shorten
Amanda Dwyer
Tiffany Erwin
Lighting by The Lighting Design Group:
Dennis Size – Vice President of Design
Mark London – Vice President of Operations and Sytems
Carolyn Szymanski – Senior Project Manager
Tony Siniscalo – Systems Project Manager
Mark Janeczko – Lighting Designer
Alex Kyle-Dipietropaolo – Assistant Lighting Designer
Kate Groener – Technical Project Coordinator
Jon Goss – Gaffer
Lesli Tilly – Gaffer
Fabrication by Showman Fabricators
AV Technology and Integration by WorldStage and Diversified
Architect: Gensler
General Contractor: Benchmark
Engineering: AMA
Sound Consultant: Acoustic Distinctions