South Dakota ABC moves into downtown studio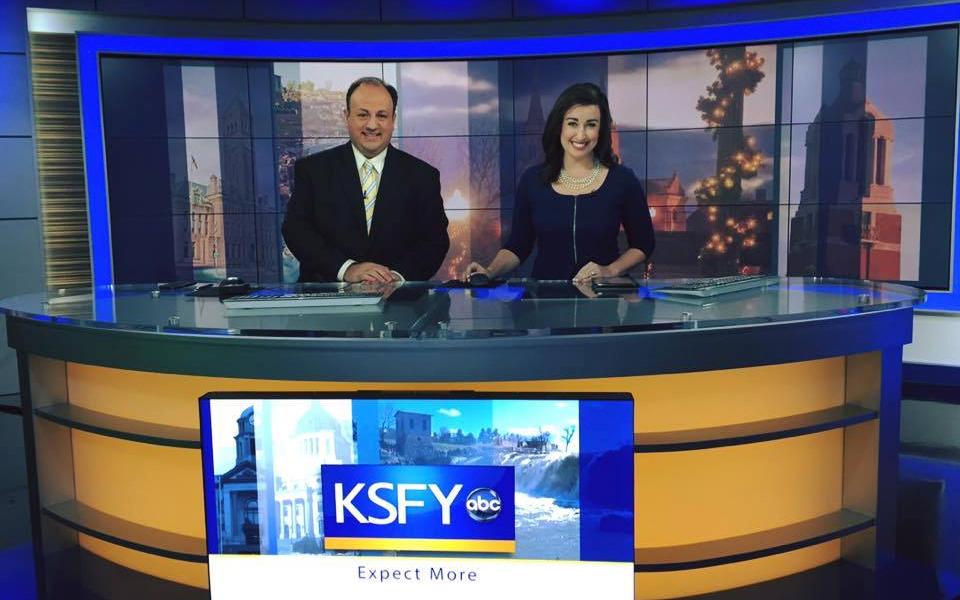 Gray Television's KSFY-TV recently went live from its new location in downtown Sioux Falls, South Dakota, at Courthouse Square.
"We are excited about this new era for KSFY Television," said Jim Berman, president and GM of KSFY-TV. "For months, our viewers have been waiting to see what we've been working on. We believe this new station will enhance our ability to serve our viewers and advertisers at the highest level."
The state-of-the-art facility includes two floors, containing the station's newsroom, control rooms, edit bays and offices.
For the set design, the station continued its partnership with FX Design Group, upgrading to the latest in technology, including a 6×3 monitor behind the anchor desk and multiple color-changing elements throughout the set.
Tour of the new Facility
The station previously updated in 2011, as they transitioned to HD.