Columbus station uses Facebook Live for realtime poll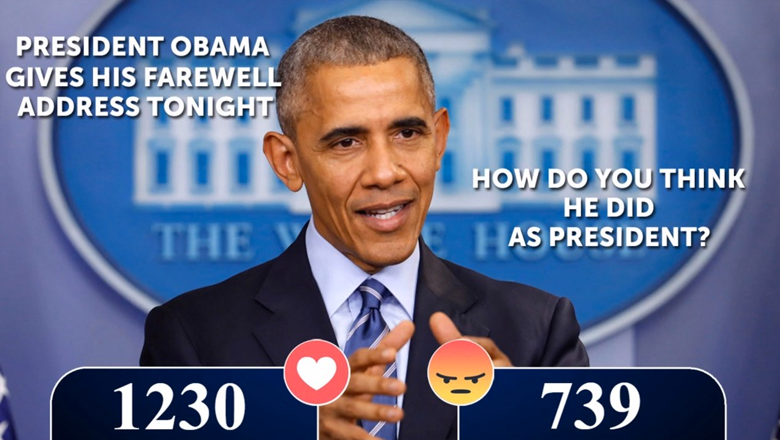 The rising popularity of Facebook Live is prompting a variety of creative uses for the feature by TV stations, ranging from live streams of countdowns, a yule log and still photos of dead celebs — and a Columbus station used the feature as a sort of realtime poll.
WCMH, the NBC affiliate in Columbus, Ohio, streamed a still image of President Barack Obama along with the text "President Obama gives his farewell address tonight: How do you think he did as president?"
Below this, a heart and angry face emoticon were shown encouraging users to react to the image, with numbers representing user reactions updated in near-realtime placed next to each one.
Besides being a realtime (albeit unscientific) poll, this approach also likely gave the feed higher exposure, as reacting to the feed increased the likelihood other Facebook users would see the post in their own newsfeeds.