Morning shows go patriotic for inauguration day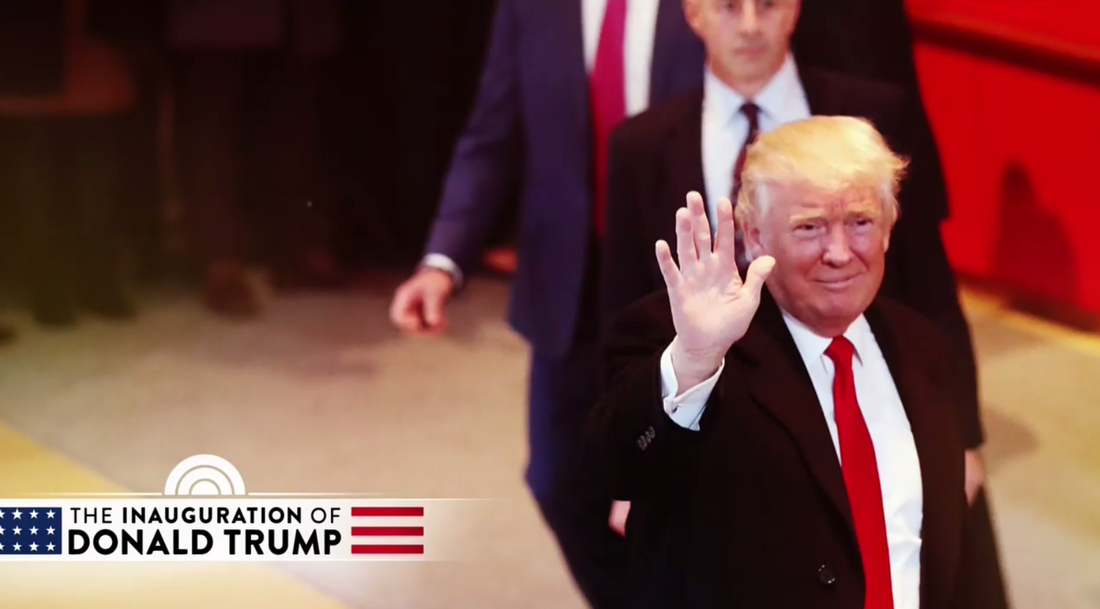 The morning shows of ABC, CBS and NBC all took on special looks for coverage of inauguration day.
CBS This Morning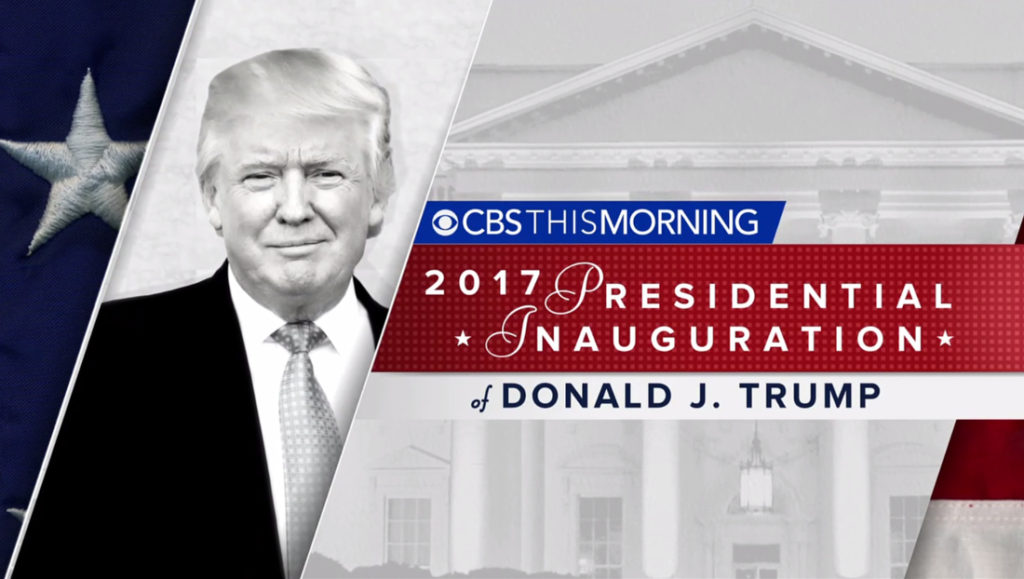 Originating from a windowed skybox studio, "CBS This Morning" brought the mini version of its CBS-eye topped anchor desk to Washington, D.C. Behind the anchors, branded window decals gave allowed the network to incorporate its look into what would otherwise be a typical view of the city.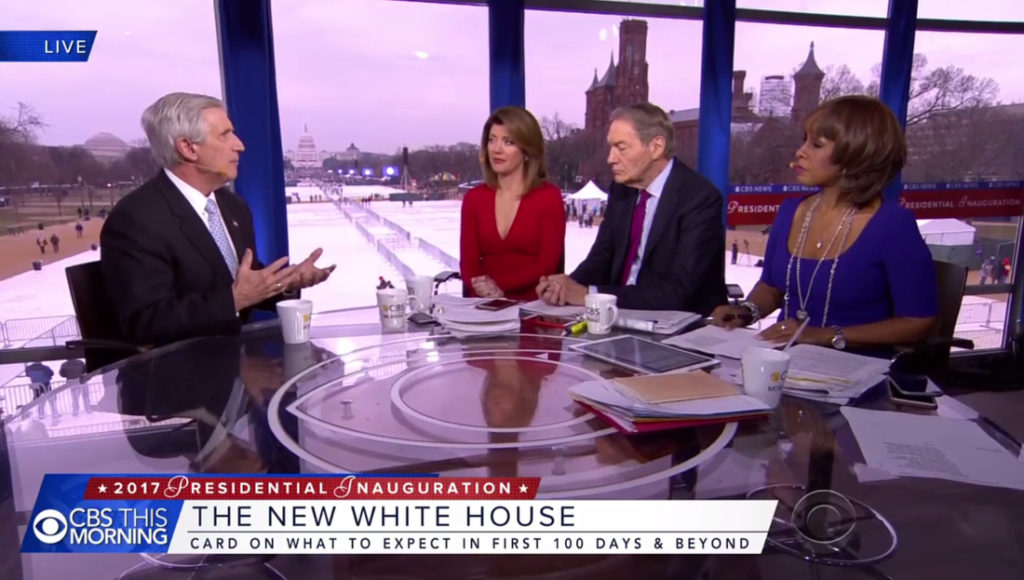 The show also sported special, angled graphics for the entire show.
The palette was, not surprisingly, red, blue and blue and the show mixed a clean sans serif typeface with a script style font in selection locations, such as the first letter of each word in the network's inauguration logotype.