NBC, Full Mental Jacket start virtual set 'Journey'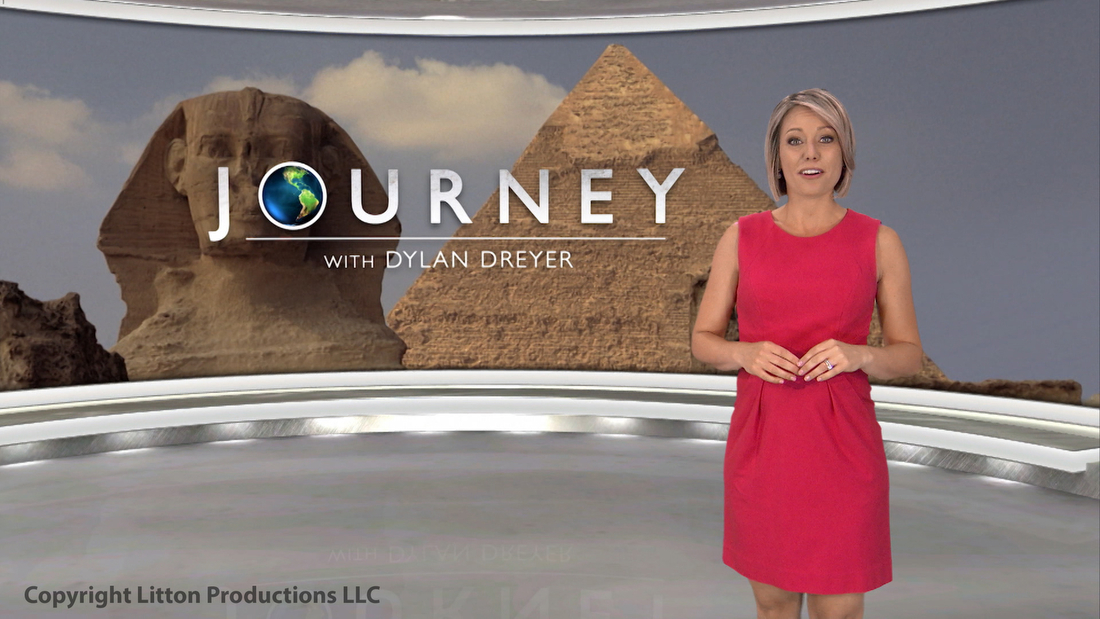 Subscribe to NewscastStudio's newsletter for the latest in broadcast design and engineering delivered to your inbox.
In creating a broadcast environment for its nature show "Journey," NBC worked with the design team at Full Mental Jacket to create a virtual set with a modern and fresh look.
The show, produced by MTO Productions and Litton Productions, is hosted by NBC forecaster Dylan Dreyer and airs as part of the network's weekend educational programming block.
One of the main goals of the virtual set design was to create a simple design that would complement but not pull focus away from the show, host or footage shown.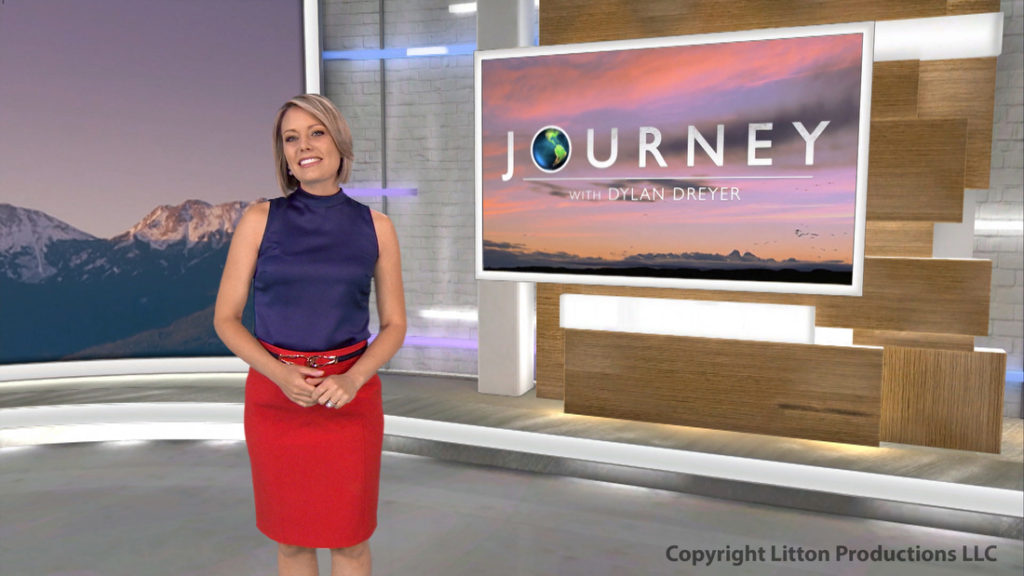 "We proposed a clean, bright and loft style space featuring painted brick walls, soft lighting and warm wood textures," said Ronen Lasry, creative director and founder of Full Mental Jacket.
The team incorporated warmth and subtle colors not commonly found in virtual sets, working closely with the studio to make sure the design colors worked well with studio lighting and chromakey color distortions.
During the design process, special attention was paid to shot blocking within the virtual environment — including having the design team work directly with the show's producers.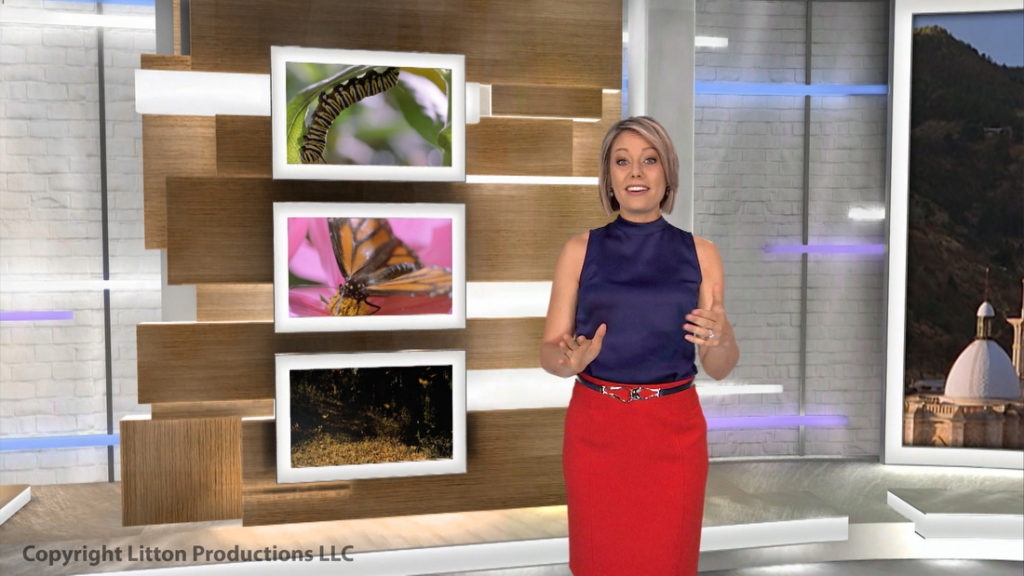 The Full Mental Jacket team also provided full virtual set integration services, including handling all software scripting needed to control the virtual set, commissioning and training the operator in running the set during the shoot and overseeing the shoot in case of any issues with the system, explained Lasry.
The collaboration marked Full Mental Jacket's third collaboration with MTO and Litton. Both teams previously worked on virtual sets for CBS shows "Game Changers" and "Hidden Heroes."
This continued relationship is key to the success of any virtual broadcast environment.
"We have a very good understanding what these systems can and cannot render well, the software and hardware limitations of each platform and at each studio where we shoot," said Lasry.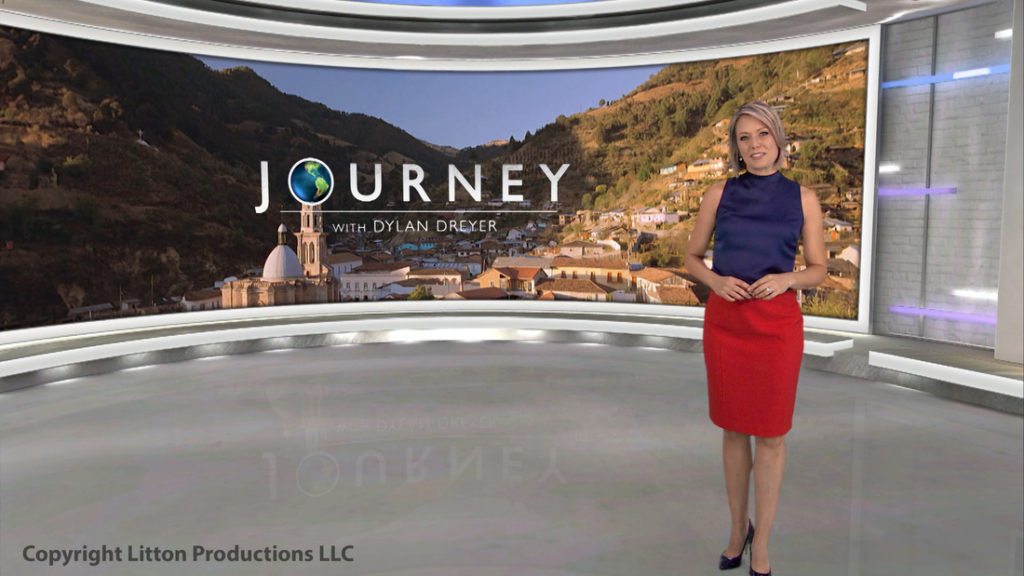 Lasry's team works with those limitations in mind and over the years have developed specific "tricks and techniques" to achieve the best look possible out of each real-time system.
This includes ensuring that the environment looks its best even with the challenging conditions of rendering complex 3D environments in real-time.
For "Journey," Full Mental Jacket integrated with the Avid ProSet system which was previously known as the Orad Hi-Tec System.
To achieve the sweeping and smooth shots, Full Mental Jacket worked with General Lift to specially encode the jib at L.A. Castle Studios in Burback, California, where the episodes were filmed.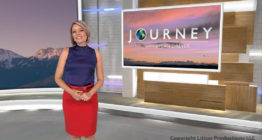 Set Design
Journey
View a gallery of this project…